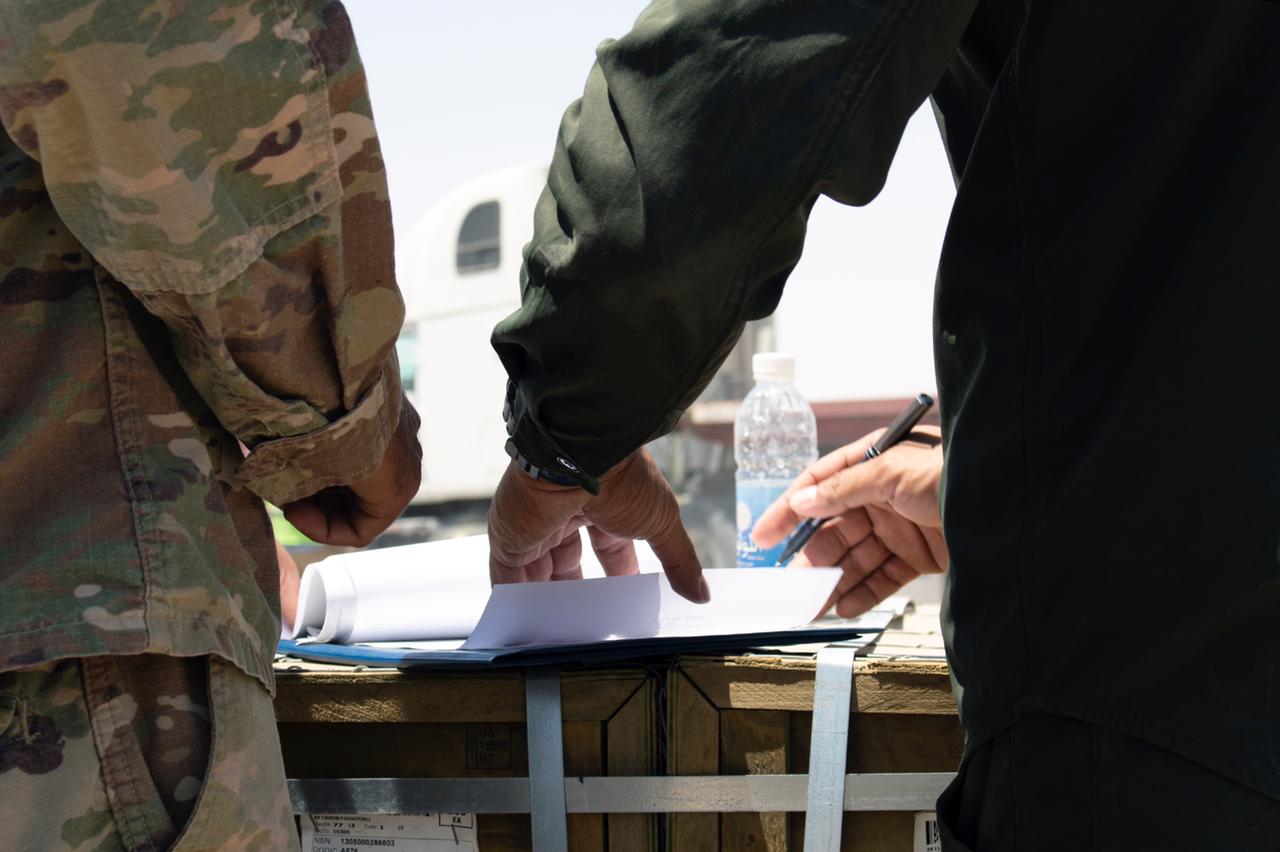 securityIraqUSAMeeting 2021-07-22 17:28A-AA+
Shafaq News/ The Joint Operations Command reported, on Thursday, that a military-security meeting was held between Iraq and the United States in Washington, DC.
The leadership said in a statement received by Shafaq News Agency, "The Iraqi Military Technical Committee and its American counterpart held its second meeting Thursday in the American capital, Washington, within the framework of the bilateral military technical talks, and to follow up on what was discussed in the first session of this committee in light of the results of the Iraqi strategic dialogue. – The American in its third stage, which was held in the Iraqi capital, Baghdad, on June 5, 2021.
The statement added that the two sides "renewed their commitment to work to combat ISIS terrorist gangs, and also discussed the future of the strategic security relationship between the two countries."
The meeting was attended from the Iraqi side by the National Security Adviser Qassem Al-Araji and the Deputy Commander of Joint Operations Lieutenant General Abdul Amir Al-Shammari, and from the American side by the US Secretary of Defense Lloyd Austin, and the Deputy Undersecretary of Defense Ms. Mara Carlin.
https://shafaq.com/ar/%D8%A3%D9%85%D9%80%D9%86/%D8%A7%D8%AC%D8%AA%D9%85%D8%A7%D8%B9-%D8%B9%D8%B3%D9%83%D8%B1%D9%8A-%D8%B9%D8%B1%D8%A7%D9%82%D9%8A—%D9%85%D8%B1%D9%8A%D9%83%D9%8A-%D8%B1%D9%81%D9%8A%D8%B9-%D8%A7%D9%84%D9%85%D8%B3%D8%AA%D9%88%D9%89-%D9%81%D9%8A-%D9%88%D8%A7%D8%B4%D9%86%D8%B7%D9%86