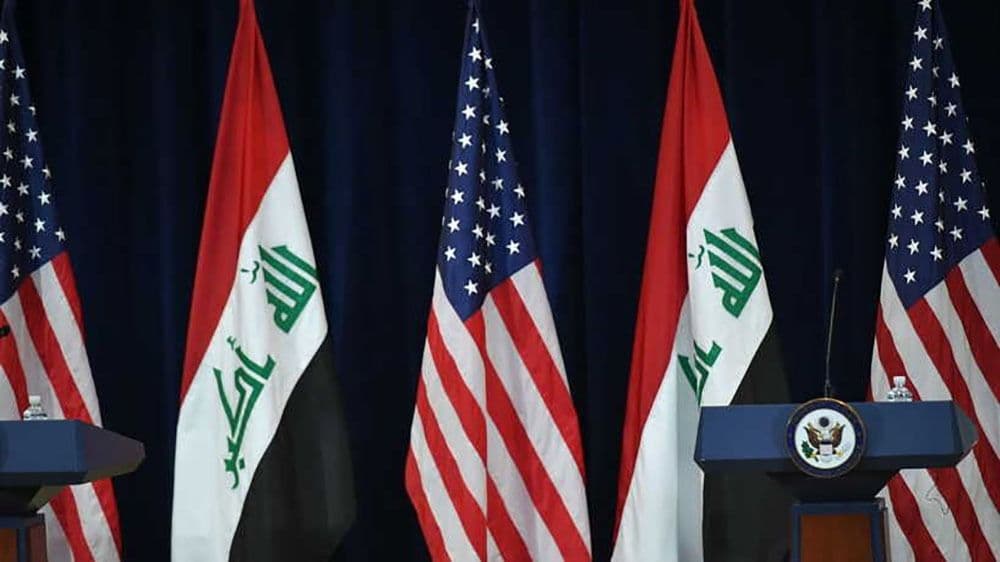 politicsIraqUSAStrategic Dialogue 2021-07-17 08:36A-AA+
Shafaq News/ A document obtained by Shafak News Agency, on Saturday, revealed the names of the Iraqi delegation for the strategic dialogue with the United States.
According to the document issued by the office of Prime Minister Mustafa Al-Kazemi, the delegation will head to the American capital, Washington, next Wednesday, for a period of two days, to negotiate the strategic agreement between Iraq and America.
The 25-member delegation includes Foreign Minister Fouad Hussein, National Security Adviser Qassem al-Araji, National Investment Commission Chairman Suha Daoud, as well as undersecretaries and senior military leaders.
Earlier, the White House announced, in a statement seen by Shafak News Agency, that Prime Minister Mustafa Al-Kazemi will visit the United States next week.
"President Biden looks forward to welcoming Iraqi Prime Minister Mustafa Al-Kazemi to the White House on July 26, 2021, and the Prime Minister's visit will highlight the strategic partnership between the United States and Iraq and enhance bilateral cooperation within the Strategic Framework," the White House stated.
And he indicated that "the visit will also focus on key areas of mutual interest, including through education, health, culture, energy and climate initiatives," noting that the US president looks forward to strengthening bilateral cooperation with Iraq on political, economic and security issues to include joint efforts to ensure the lasting defeat of ISIS. .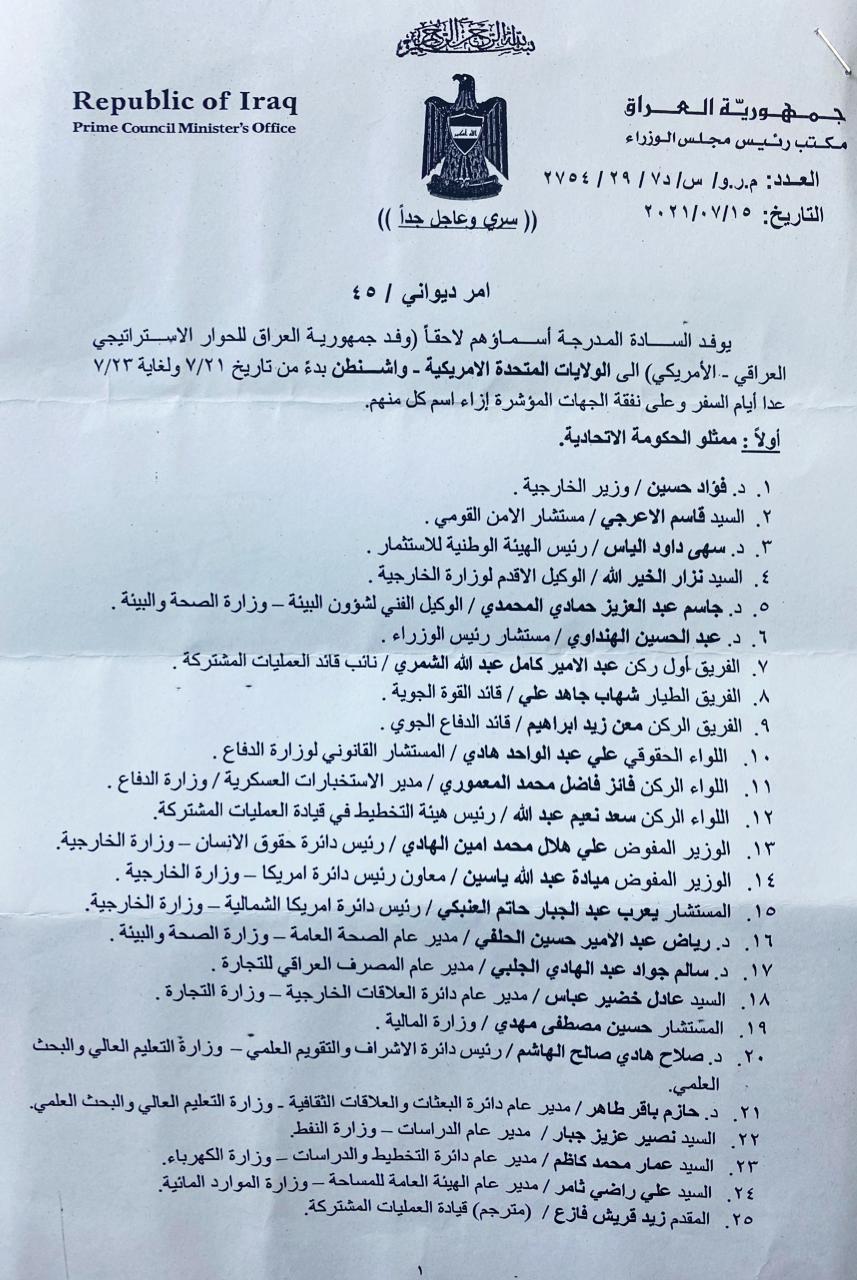 https://shafaq.com/ar/%D8%B3%DB%8C%D8%A7%D8%B3%D8%A9/%D9%88%D8%AB%D9%8A%D9%82%D8%A9-%D8%A7%D9%84%D9%83%D8%B4%D9%81-%D8%B9%D9%86-%D8%B3%D9%85%D8%A7-%D8%A7%D9%84%D9%88%D9%81%D8%AF-%D8%A7%D9%84%D8%B9%D8%B1%D8%A7%D9%82%D9%8A-%D9%84%D9%84%D8%AD%D9%88%D8%A7%D8%B1-%D8%A7%D9%84%D8%A7%D8%B3%D8%AA%D8%B1%D8%A7%D8%AA%D9%8A%D8%AC%D9%8A-%D9%85%D8%B9-%D8%A7%D9%85%D8%B1%D9%8A%D9%83%D8%A7