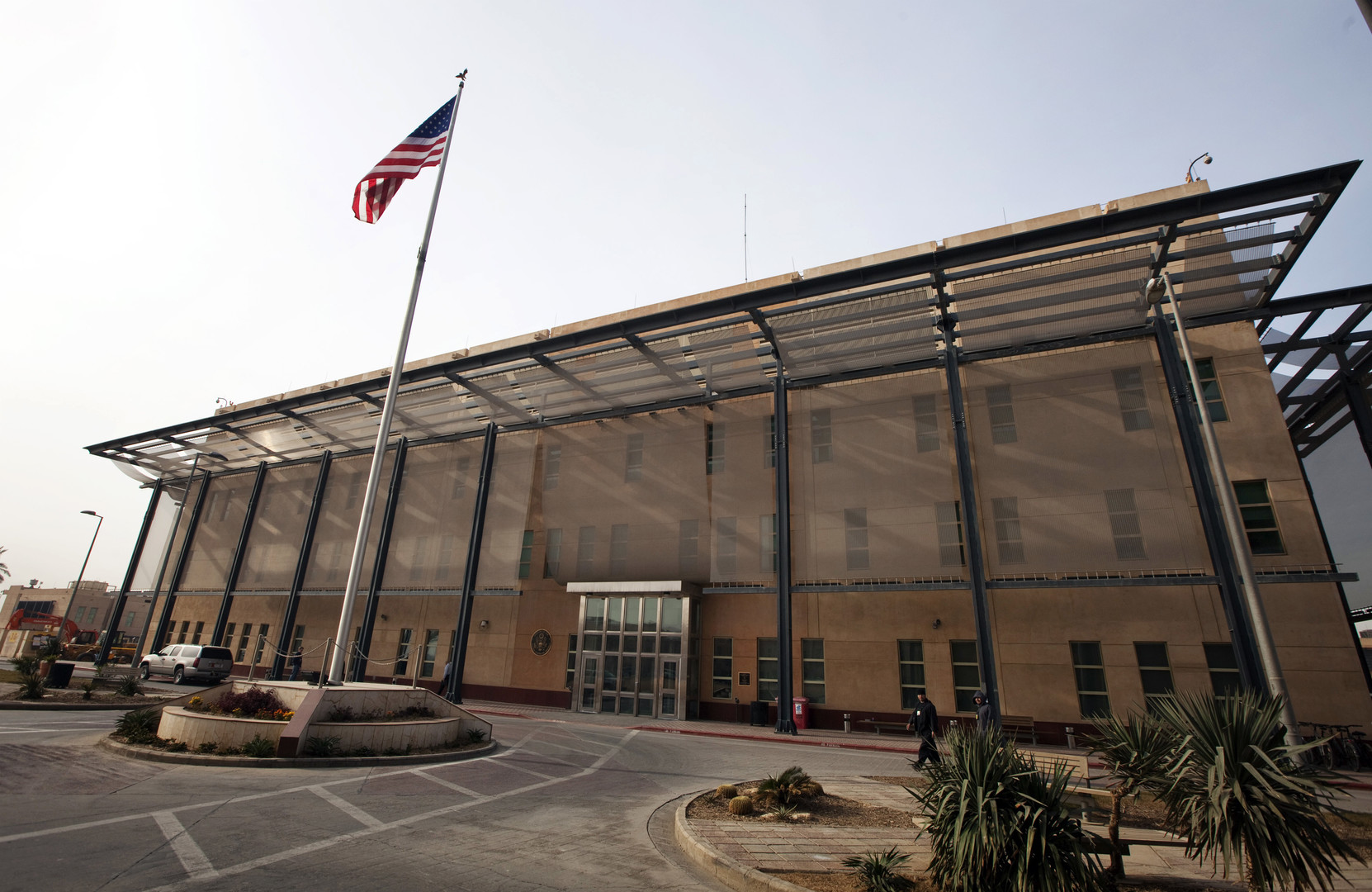 securitybreakingUS Embassy in Baghdadceram systemmissile defense system 2021-07-07 18:20A-AA+
Shafaq News/ On Thursday, the American embassy in the capital, Baghdad, activated the C-Ram missile defense system, which is usually activated with missile bombing or the threat of attacks via drones.
A security source told Shafaq News Agency, that the system confronted a missile that tried to target the vicinity of the US embassy, ​​and the sirens sounded inside the US embassy, ​​without knowing more details.
The international coalition announced that 3 people were wounded in an attack with 14 missiles targeting the "Ain al-Assad" base in western Iraq, earlier on Wednesday.
Today's attack is the second of its kind, as the base was attacked with 3 Katyusha rockets last Monday.
On Tuesday evening, Erbil International Airport was attacked by a booby-trapped drone, without causing any damage.
It also comes a few days after US raids were launched on Iranian-backed factions' sites on the Syrian-Iraqi border, "in response to attacks by drones launched by those factions on Americans and American facilities in Iraq."
About fifty attacks have targeted US interests in Iraq since the beginning of the year, including the US embassy in Baghdad and Iraqi military bases that include Americans, and the Baghdad and Erbil airports, as well as logistical convoys of the international coalition, in attacks often attributed to groups loyal to Iran.
https://shafaq.com/ar/%D8%A3%D9%85%D9%80%D9%86/%D8%AF%D9%88%D9%8A-%D8%B5%D8%A7%D9%81%D8%B1%D8%A7%D8%AA-%D8%A7%D9%84-%D9%86%D8%B0%D8%A7%D8%B1-%D9%88%D8%AA%D9%81%D8%B9%D9%8A%D9%84-%D9%85%D9%86%D8%B8%D9%88%D9%85%D8%A9-%D8%A7%D9%84%D8%AF%D9%81%D8%A7%D8%B9-%D8%A7%D9%84%D8%B5%D8%A7%D8%B1%D9%88%D8%AE%D9%8A%D8%A9-%D8%AF%D8%A7%D8%AE%D9%84-%D8%A7%D9%84%D8%B3%D9%81%D8%A7%D8%B1%D8%A9-%D8%A7%D9%84-%D9%85%D8%B1%D9%8A%D9%83%D9%8A%D8%A9-%D8%A8%D8%A8%D8%BA%D8%AF%D8%A7%D8%AF