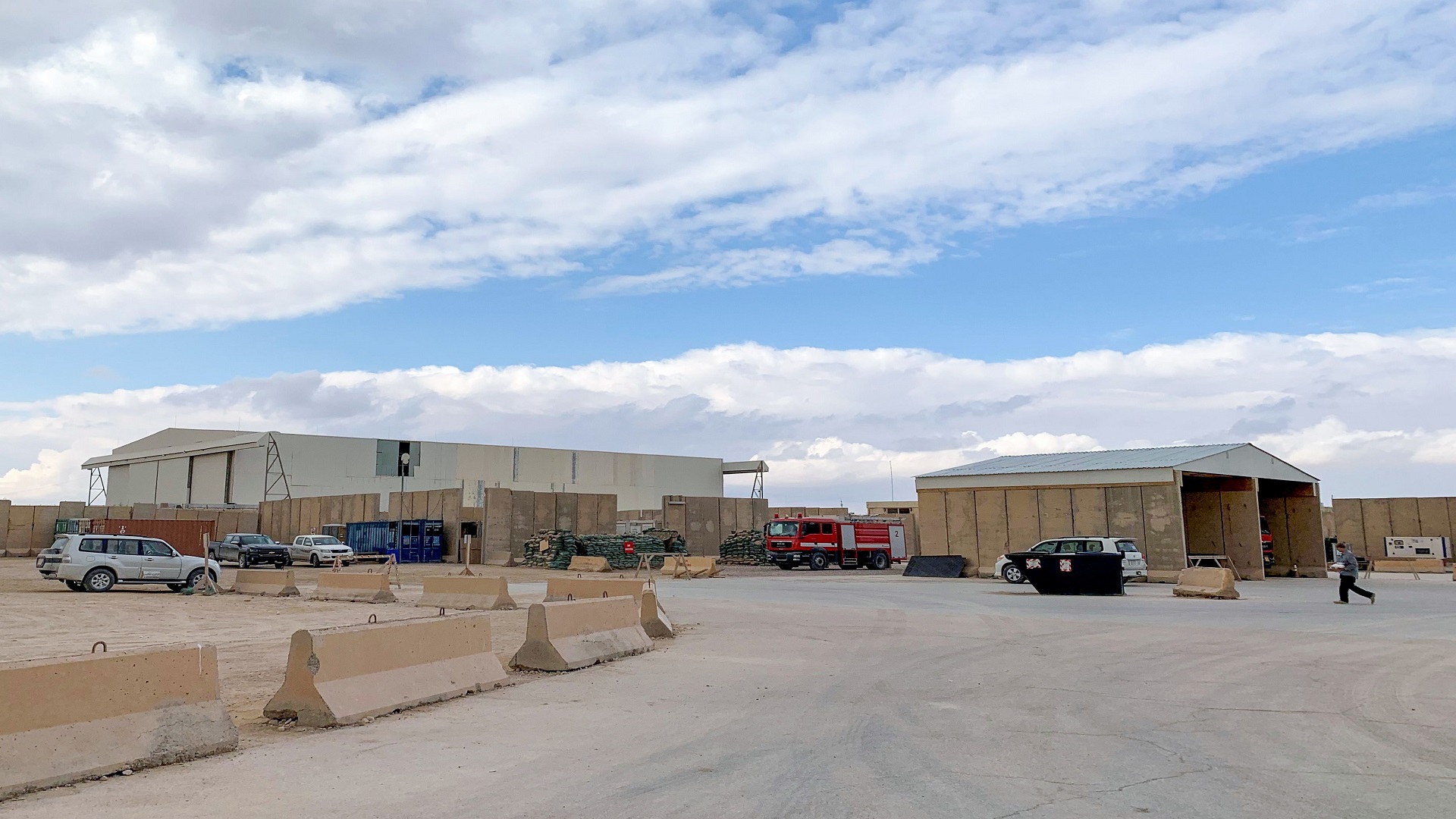 securitybreakingAlliance 2021-07-07 06:21A-AA+
Shafaq News/ The international coalition reported that the Ain al-Assad base in Anbar, western Iraq, was bombed with 14 missiles, wounding three people on Wednesday.
In a statement received by Shafaq News Agency, the coalition said, "At 12:30 local time, Ain Al-Assad air base was bombed with 14 missiles."
He added that "the missiles fell on the base and its surroundings," noting "the activation of defensive measures to protect the force."
The coalition indicated that "initial reports indicate that there were 3 minor injuries."
The missiles were launched from the Al-Masasa area in Al-Baghdadi district of Hit district, west of Anbar, a security source told Shafaq News.
The source said, "The Iraqi security forces cordoned off the Al-Baghdadiah district completely in an attempt to arrest the perpetrators of the missile attack."
The source pointed out that "the partial demolition of a mosque and the burning of a house and shop, as a result of the missile bombing on the base, and the response by the American side using the defense system."
A source had told Shafaq News that the American response to the missile launch site caused the burning of four houses and the car that was carrying the missile base.
And the base, which hosts US soldiers, is exposed to frequent attacks, the latest of which was an attack with three missiles on Monday, without causing any casualties.
This attack comes the day after a booby-trapped drone attack targeting Erbil airport.
https://shafaq.com/ar/%D8%A3%D9%85%D9%80%D9%86/%D8%A7%D9%84%D8%AA%D8%AD%D8%A7%D9%84%D9%81-%D8%A7%D9%84%D8%AF%D9%88%D9%84%D9%8A-%D9%82%D8%A7%D8%B9%D8%AF%D8%A9-%D8%B9%D9%8A%D9%86-%D8%A7%D9%84-%D8%B3%D8%AF-%D8%AA%D8%B9%D8%B1%D8%B6-%D9%84%D9%87%D8%AC%D9%88%D9%85-%D8%A8%D9%8014-%D8%B5%D8%A7%D8%B1%D9%88%D8%AE%D8%A7