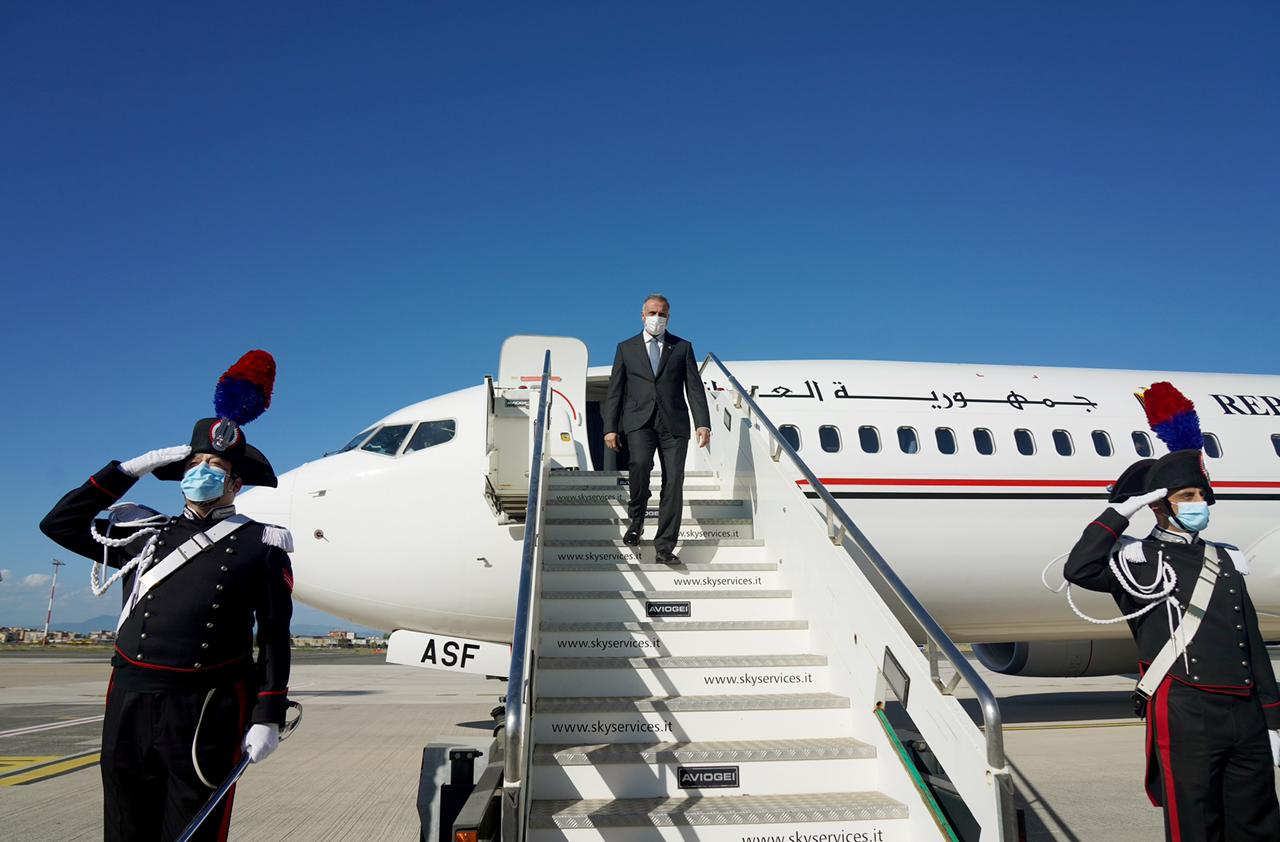 politicsbreakingRomeAl-Kazemi 2021-07-01 11:27A-AA+
Shafaq News/ The media office of the Iraqi Prime Minister Mustafa Al-Kazemi said in a brief statement that the latter arrived on Thursday in the Italian capital, Rome.
This visit comes as part of a European tour that Al-Kazemi started on Tuesday, with his arrival in the Belgian capital, Brussels.
The Iraqi Prime Minister met in Brussels with Belgian officials, leaders and representatives of the North Atlantic Treaty Organization (NATO).
Al-Kazemi called, during his meetings in Brussels, to expand NATO's mission in Iraq to enhance the efficiency of the Iraqi armed forces in the face of "terrorism."
This is Al-Kazemi's second European tour since the formation of his government in May 2020, as he conducted the first tour last October and included the countries of France, Britain and Germany.
https://shafaq.com/ar/%D8%B3%DB%8C%D8%A7%D8%B3%D8%A9/%D8%A7%D9%84%D9%83%D8%A7%D8%B8%D9%85%D9%8A-%D9%8A%D8%B5%D9%84-%D8%A7%D9%84%D8%B9%D8%A7%D8%B5%D9%85%D8%A9-%D8%A7%D9%84-%D9%8A%D8%B7%D8%A7%D9%84%D9%8A%D8%A9-%D8%B1%D9%88%D9%85%D8%A7