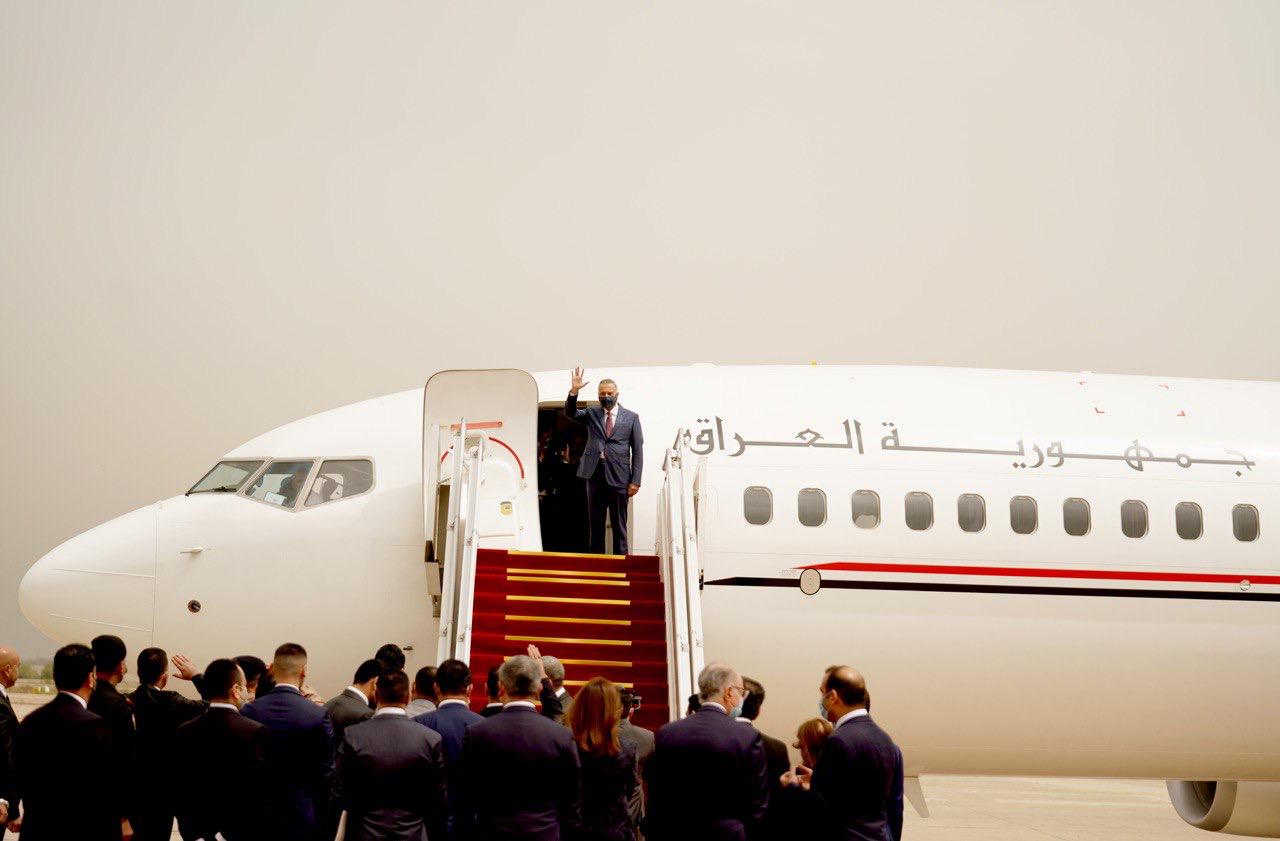 politicsbreakingAl-Kazemieuropean tour 2021-06-29 10:34A-AA+
Shafaq News/ An informed government source said that Iraqi Prime Minister Mustafa Al-Kazemi will leave Baghdad later on Tuesday, heading to Europe to conduct an official tour that includes a number of countries.
The source told Shafaq News Agency, that Al-Kazemi will start an official foreign tour later today, by visiting a number of European countries.
The source added that Al-Kazemi will arrive in the coming hours to the Belgian capital, Brussels, on his first stop on the European tour.
No further details were immediately available regarding the other stations of Al-Kazemi's tour.
Al-Kazemi had made his first European tour last October, which included the countries of France, Britain and Germany.
https://shafaq.com/ar/%D8%B3%DB%8C%D8%A7%D8%B3%D8%A9/%D8%AE%D9%84%D8%A7%D9%84-%D8%B3%D8%A7%D8%B9%D8%A7%D8%AA-%D8%A7%D9%84%D9%83%D8%A7%D8%B8%D9%85%D9%8A-%D9%8A%D8%A8%D8%AF-%D8%AC%D9%88%D9%84%D8%A9-%D9%88%D8%B1%D9%88%D8%A8%D9%8A%D8%A9