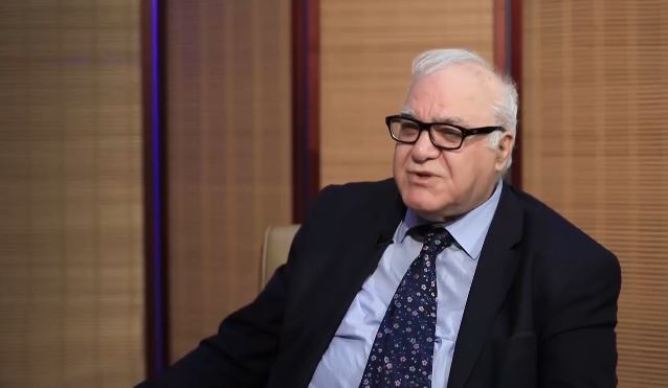 economyU.S. dollarcentral bankIraqi dinar 2021-06-19 07:31A-AA+
Shafaq News/ Mazhar Muhammad Salih, the economic advisor to the Prime Minister, ruled out, on Saturday, changing the exchange rate of the dollar against the Iraqi dinar in the coming period, while confirming the ability of the Central Bank to control the exchange rate.
Saleh told Shafaq News Agency, "The Central Bank intervenes more broadly and with short-term plans to break bottlenecks in cash transactions and financial transfers to control the rise in dollar prices against the Iraqi dinar."
He added that "the central bank is able to impose its control on changing the exchange rate," noting that "the recent rise in the exchange rate came after citizens refrained from buying the currency at the beginning of this year."
And Saleh said, "The exchange rate is fixed at 145,000 Iraqi dinars per 100 dollars, and there is no price change in the coming period."
It should be noted that since the government reduced the value of the Iraqi dinar against the US dollar in late 2020, bringing the exchange rate of every $100 to 145 thousand dinars, and this price was fixed in the federal budget for the year 2021, and since then until now the dollar exchange rate has not been stable Where it lasted for about three months without the official exchange rate, to rise in recent months and reach 151 thousand dinars per 100 dollars.
https://shafaq.com/ar/%D8%A7%D9%82%D8%AA%D8%B5%D9%80%D8%A7%D8%AF/%D8%A8%D8%B9%D8%AF-%D8%AA%D8%AE%D8%B7%D9%8A%D9%87-%D8%A7%D9%84%D9%80150-%D9%84%D9%81-%D8%AF%D9%8A%D9%86%D8%A7%D8%B1-%D9%85%D8%B3%D8%AA%D8%B4%D8%A7%D8%B1-%D8%A7%D9%84%D9%83%D8%A7%D8%B8%D9%85%D9%8A-%D9%84%D8%A7-%D8%AA%D8%BA%D9%8A%D9%8A%D8%B1-%D8%A8%D8%B3%D8%B9%D8%B1-%D8%B5%D8%B1%D9%81-%D8%A7%D9%84%D8%AF%D9%88%D9%84%D8%A7%D8%B1