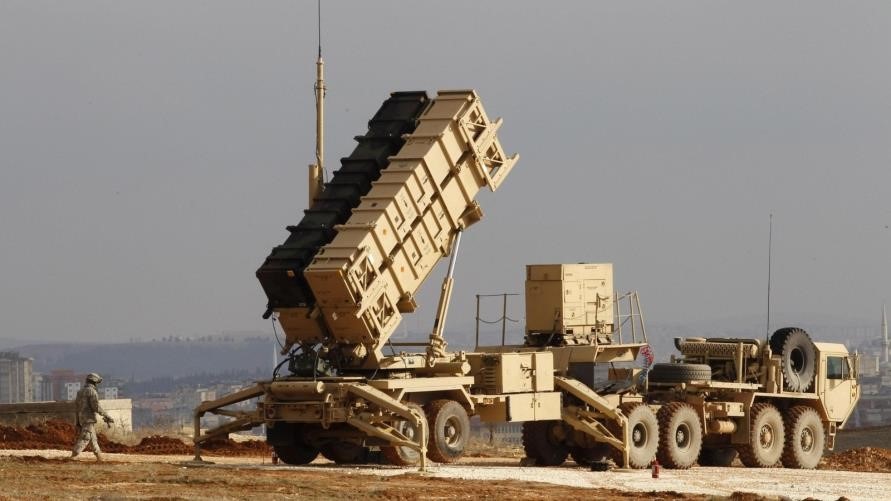 securityIraqUSAbreakingpatriot 2021-06-18 16:16A-AA+
Shafaq News/ The American newspaper "The Wall Street Journal", quoting officials in the US administration, reported that the latter has "sharply" reduced the number of anti-missile air defense systems that it deploys in the Middle East.
According to the newspaper, the US Department of Defense has begun withdrawing nearly eight Patriot batteries from countries including Iraq, Kuwait, Jordan and Saudi Arabia.
The officials told the newspaper that the ministry is also withdrawing the THAAD anti-missile system from Saudi Arabia, and reducing the number of combat aircraft squadrons covering the area there.
The redeployment includes hundreds of soldiers in units that operate or support these systems. This step comes at a time when the US military is planning a complete withdrawal from Afghanistan, and after the United States has reduced the number of its forces in Iraq.
Officials told the newspaper that the changes began earlier this month, after a June 2 call in which Defense Secretary Lloyd Austin informed Saudi Crown Prince Mohammed bin Salman of their course.
Officials indicated that most of the military equipment being withdrawn was in Saudi Arabia.
The newspaper pointed out that the Biden administration decided to reduce its anti-missile capabilities in the Middle East to focus on Russia and China.
She added that the Pentagon believes that the US-Iranian escalation has diminished with the renewed nuclear talks, and that the Iranian-backed forces still represent a threat to US forces.
The newspaper said that Iranian-backed forces have attacked Saudi Arabia more than 100 times since the beginning of this year.
https://shafaq.com/ar/%D8%A3%D9%85%D9%80%D9%86/%D9%85%D8%B1%D9%8A%D9%83%D8%A7-%D8%AA%D8%B3%D8%AD%D8%A8-%D8%A8%D8%B7%D8%A7%D8%B1%D9%8A%D8%A7%D8%AA-%D8%A8%D8%A7%D8%AA%D8%B1%D9%8A%D9%88%D8%AA-%D9%85%D9%86-%D8%A7%D9%84%D8%B9%D8%B1%D8%A7%D9%82-%D9%88%D8%AF%D9%88%D9%84-%D8%AE%D8%B1%D9%89