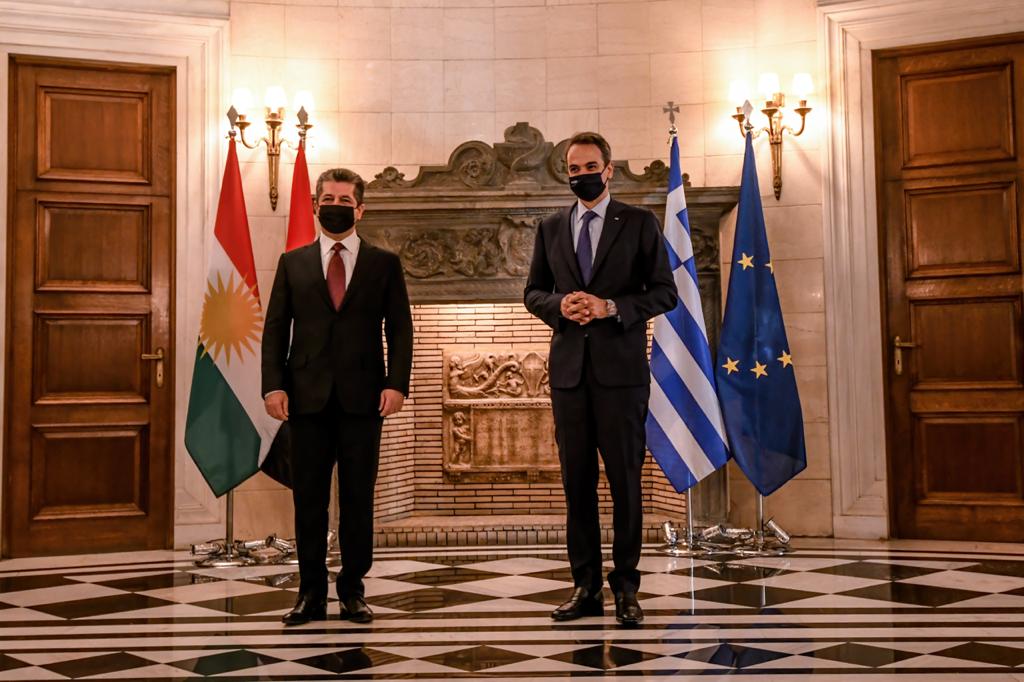 Kurdistan womenMasrour Barzanieuropean tour 2021-06-11 15:53A-AA+
Shafaq News/ The Prime Minister of Kurdistan Regional Government, Masrour Barzani, returned on Friday evening to Erbil after a European tour that included Belgium and Greece, during which he held a series of meetings with senior officials in the two countries.
According to a statement by the regional government received by Shafaq News Agency, Barzani met, during his visit to Europe, with the Prime Minister of Belgium, the Deputy Prime Minister and Minister of Foreign Affairs of Belgium, and the Prime Minister of Flanders, as well as the Greek Prime Minister and Foreign Minister.
The Prime Minister discussed with officials of the two countries about ways to strengthen bilateral relations, in addition to the latest developments in Iraq and the region, according to the statement.
https://shafaq.com/ar/%D9%83%D9%88%D8%B1%D8%AF%D8%B3%D9%80%D9%80%D8%AA%D8%A7%D9%86%D9%8A%D8%A7%D8%AA/%D9%85%D8%B3%D8%B1%D9%88%D8%B1-%D8%A8%D8%A7%D8%B1%D8%B2%D8%A7%D9%86%D9%8A-%D9%8A%D8%AE%D8%AA%D8%AA%D9%85-%D8%AC%D9%88%D9%84%D8%A9-%D9%88%D8%B1%D9%88%D8%A8%D9%8A%D8%A9-%D9%88%D9%8A%D8%B9%D9%88%D8%AF-%D9%84-%D8%B1%D8%A8%D9%8A%D9%84