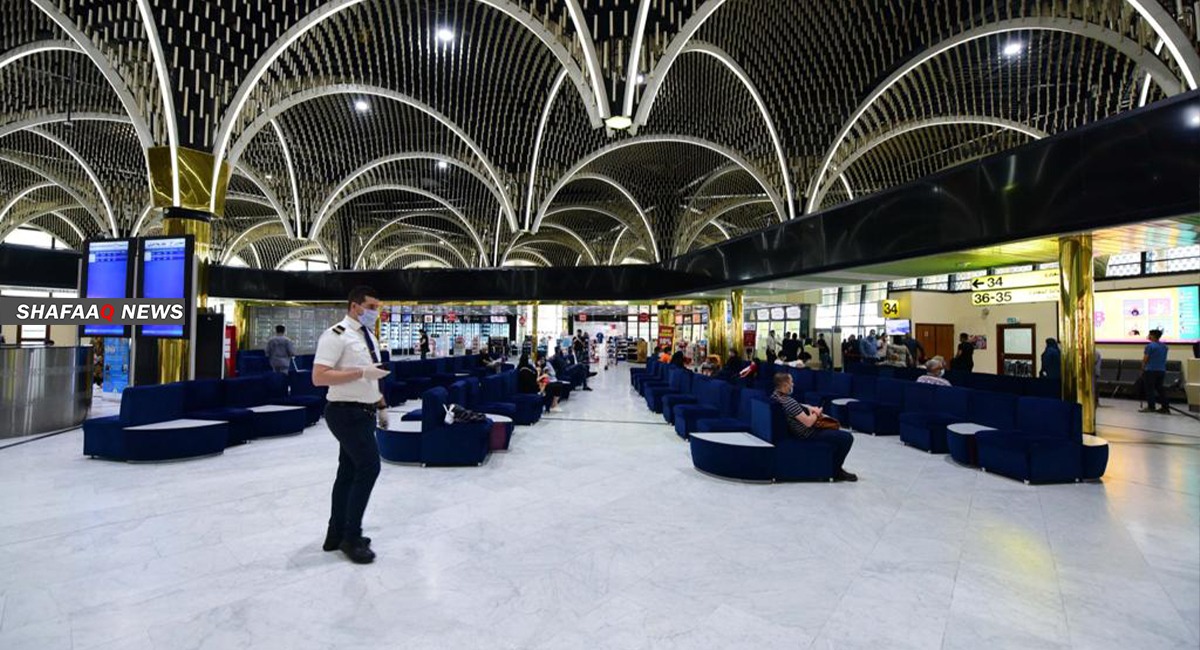 securitybreakingBaghdad AirportDronesVictoria base 2021-06-09 19:49A-AA+
Shafaq News/ The Security Media Cell stated, on Thursday, that Baghdad International Airport was targeted by three drones, one of which was shot down.
A statement by the cell stated, "After an outlaw group targeted Balad Air Base on Wednesday evening with three missiles without causing human or material losses, it returned again late on Wednesday night and targeted Baghdad International Airport with 3 drones, a plane was shot down."
It added that it would provide later details on the position of the remaining two planes.
A security source revealed to Shafaq News Agency earlier today that the American forces present at the Victoria base at Baghdad International Airport managed to shoot down a drone shortly after the base was subjected to a missile attack.
The military part of Baghdad Airport includes international forces, including American forces, as well as Iraqi forces.
https://shafaq.com/ar/%D8%A3%D9%85%D9%80%D9%86/%D8%A7%D9%84-%D8%B9%D9%84%D8%A7%D9%85-%D8%A7%D9%84-%D9%85%D9%86%D9%8A-%D8%A7%D8%B3%D8%AA%D9%87%D8%AF%D8%A7%D9%81-%D9%85%D8%B7%D8%A7%D8%B1-%D8%A8%D8%BA%D8%AF%D8%A7%D8%AF-%D8%AA%D9%85-%D8%B9%D8%A8%D8%B1-%D8%AB%D9%84%D8%A7%D8%AB-%D8%B7%D8%A7-%D8%B1%D8%A7%D8%AA-%D9%85%D8%B3%D9%8A%D8%B1%D8%A9