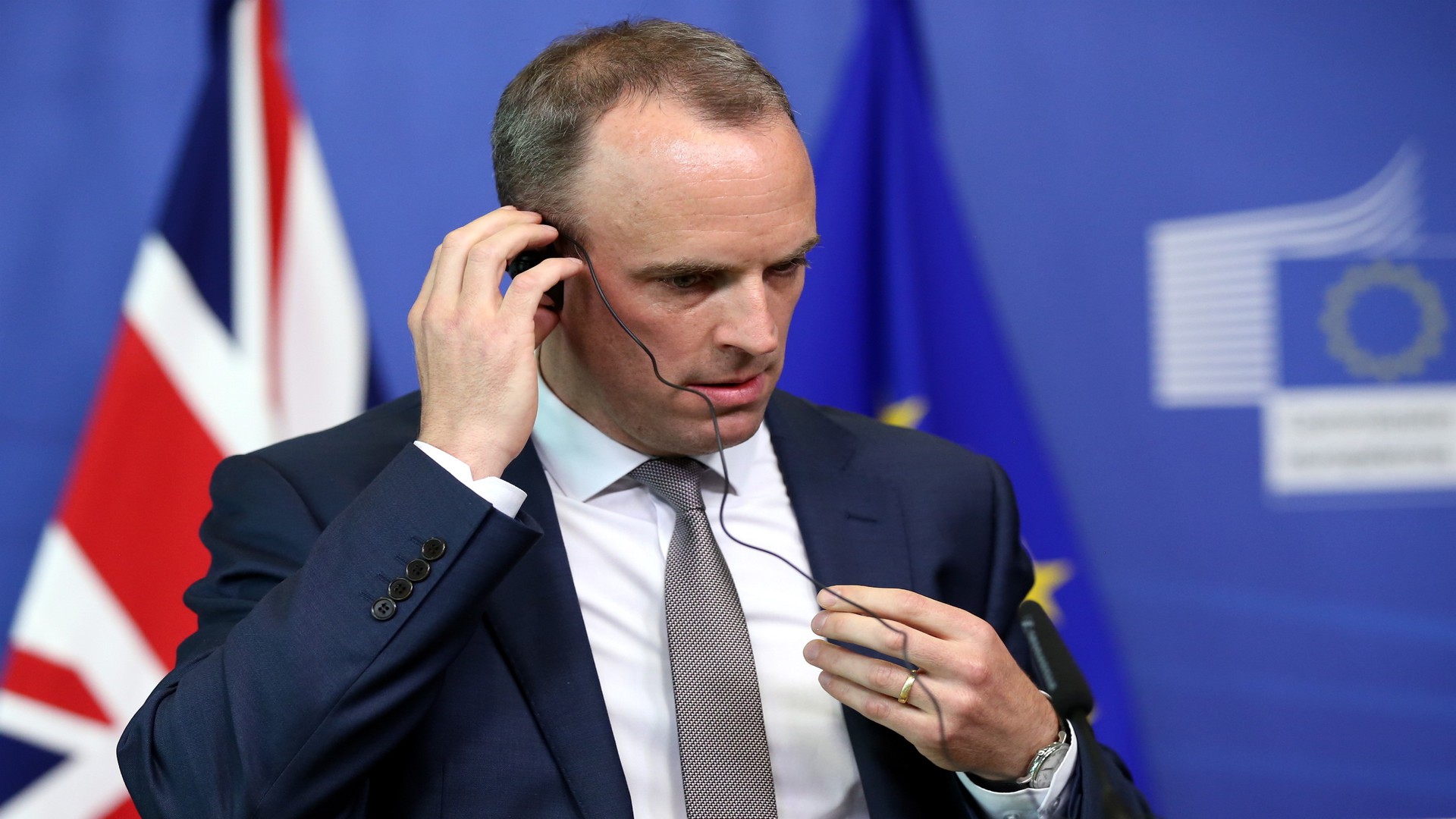 politicsIraqi Foreign MinistryDominic Rab 2021-06-07 07:18A-AA+
Shafaq News/ The Iraqi Ministry of Foreign Affairs announced on Monday that British Foreign Minister Dominic Raab will visit the country tomorrow.
In a brief statement received by Shafak News Agency, Iraqi Foreign Ministry spokesman Ahmed Al-Sahaf said that Rab will arrive in Baghdad tomorrow, Tuesday, on an official visit that lasts for one day.
Al-Sahaf indicated that the British minister will receive, during the visit, the President of the Republic, Barham Salih, Prime Minister Mustafa Al-Kazemi, Parliament Speaker Muhammad Al-Halbousi, in addition to Foreign Minister Fouad Hussein.
https://shafaq.com/ar/%D8%B3%DB%8C%D8%A7%D8%B3%D8%A9/%D9%88%D8%B2%D9%8A%D8%B1-%D8%A7%D9%84%D8%AE%D8%A7%D8%B1%D8%AC%D9%8A%D8%A9-%D8%A7%D9%84%D8%A8%D8%B1%D9%8A%D8%B7%D8%A7%D9%86%D9%8A-%D9%81%D9%8A-%D8%A8%D8%BA%D8%AF%D8%A7%D8%AF-%D8%BA%D8%AF%D8%A7