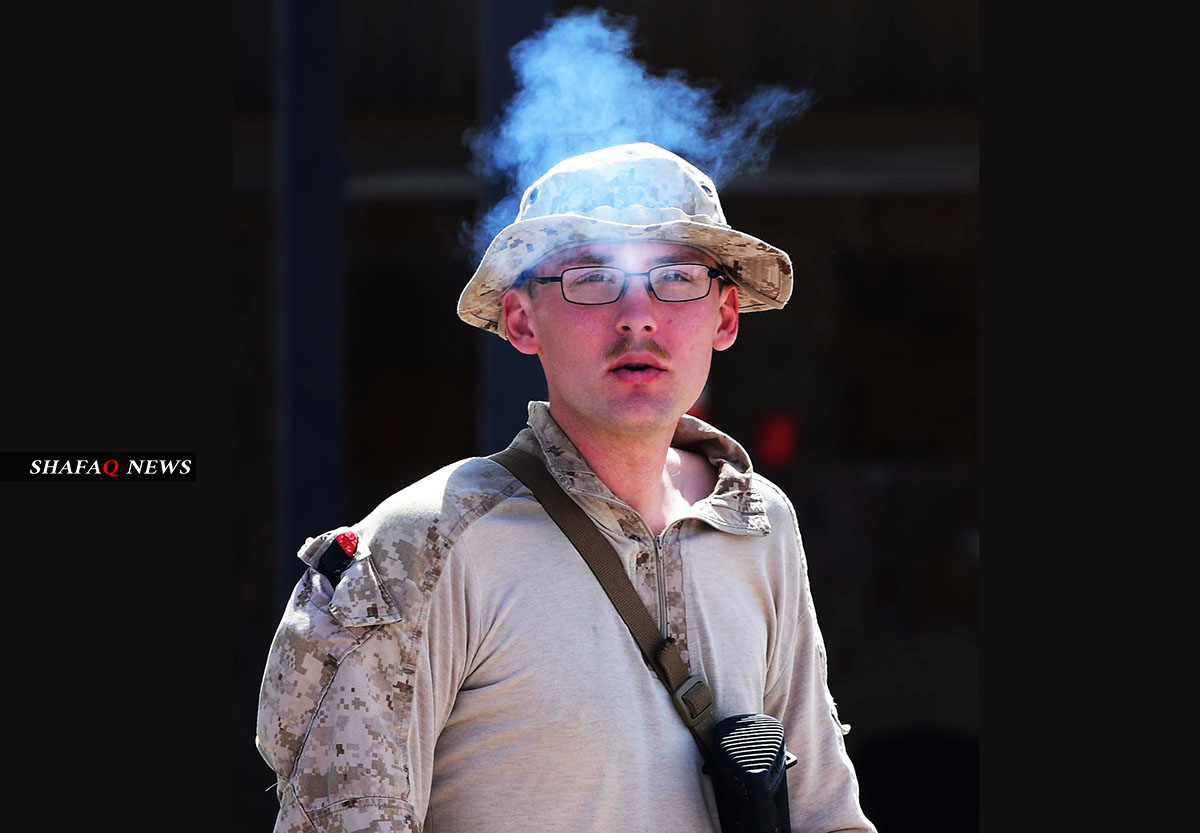 securitybreakingAmerican embassyUS forces in IraqBaghdad Center for Diplomatic Support 2021-06-05 20:04A-AA+
Shafaq News/ A spokesman for the International Coalition stated, on Sunday, that a rocket-propelled grenade was shelled near the Baghdad Center for Diplomatic Support BDSC.
Colonel Wayne Maroto said in a tweet, that the bombing did not cause any injuries or damage, and the attack is being investigated.
"Every attack on the government of Iraq, the Iraqi leadership, and the coalition undermines the authority of Iraqi institutions, the rule of law and Iraqi national sovereignty," he added.
The bombing coincides with the inauguration of the Victoria Military Base at Baghdad International Airport, a defense system that included the entire base, which was repeatedly targeted by missiles.
The military part of Baghdad International Airport includes international forces, including American forces, as well as Iraqi forces.
A security source told Shafaq News Agency, that the defense plan included activating new systems that included warning sirens and radars, in addition to the C-RAM system that relies on the M-61 20 mm six-barrel rotary machine gun, with an effective range of 3,500 to destroy air targets.
He added that the defense plan also included a training process for military personnel under the supervision of senior American experts, through a simulation in the event of an attack, by making calls to all soldiers present, to enter the tunnels and take cover behind the barriers.
He said that this combined defense plan is the largest of its kind launched at Al-Qaeda, and is similar to a defensive plan that was implemented in Afghanistan.
https://shafaq.com/ar/%D8%A3%D9%85%D9%80%D9%86/%D9%82%D8%B5%D9%81-%D8%B5%D8%A7%D8%B1%D9%88%D8%AE%D9%8A-%D8%A8%D8%A7%D9%84%D9%82%D8%B1%D8%A8-%D9%85%D9%86-%D9%85%D8%B1%D9%83%D8%B2-%D8%A8%D8%BA%D8%AF%D8%A7%D8%AF-%D9%84%D9%84%D8%AF%D8%B9%D9%85-%D8%A7%D9%84%D8%AF%D8%A8%D9%84%D9%88%D9%85%D8%A7%D8%B3%D9%8A