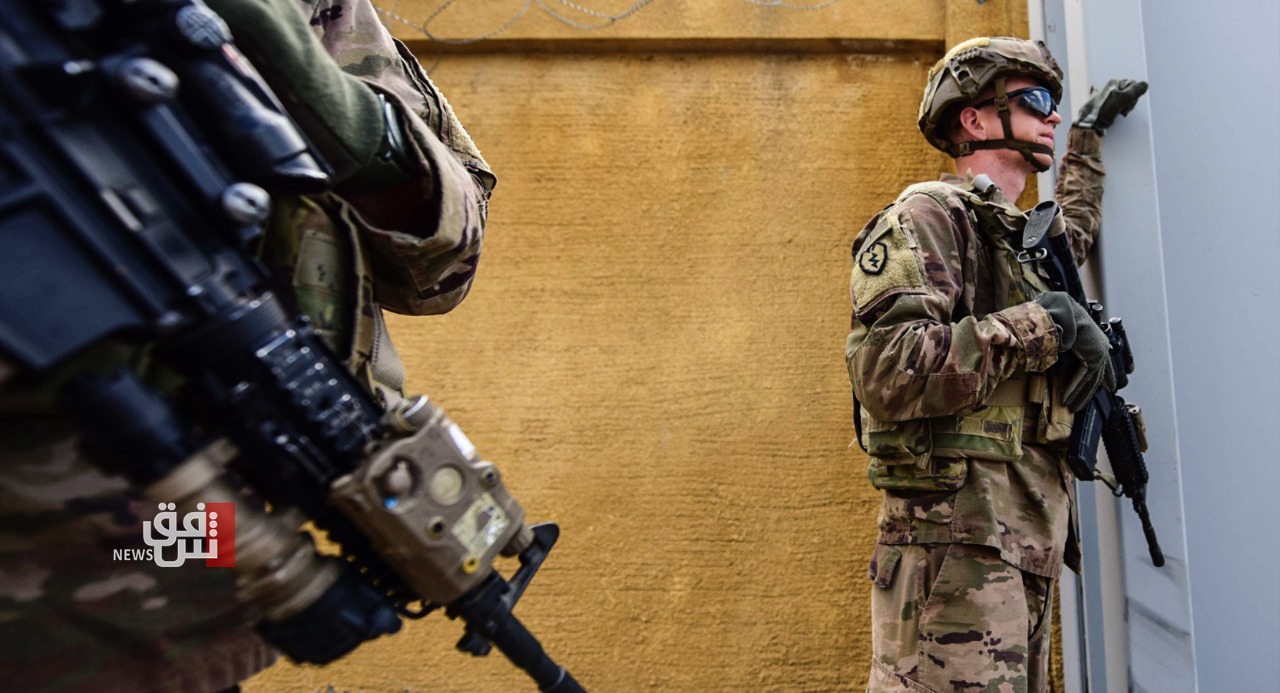 politicsIraqStrategic DialogueAmericainternational coalition forces 2021-06-04 13:04A-AA+
Shafaq News/ A new round of negotiations will start tomorrow, Saturday, regarding the presence of foreign forces in Iraq.
A senior security source told Shafak News Agency; Tomorrow, Saturday, the first session of the technical committees between Iraq and the international coalition will be held in order to reach an agreement on scheduling the withdrawal of combat forces from Iraq.
About 3,000 soldiers of the international coalition forces are deployed in Iraq, including 2,500 American soldiers, to fight the terrorist "ISIS" organization, and the sites occupied by foreign forces are exposed to frequent missile attacks.
Washington, the leader of the coalition, accuses Iraqi armed factions linked to Iran of being behind these attacks.
https://shafaq.com/ar/%D8%B3%DB%8C%D8%A7%D8%B3%D8%A9/%D8%BA%D8%AF%D8%A7-%D8%A7%D9%84%D8%B3%D8%A8%D8%AA-%D8%A7%D8%AC%D8%AA%D9%85%D8%A7%D8%B9-%D9%84%D9%84%D8%AC%D8%A7%D9%86-%D8%A7%D9%84%D9%81%D9%86%D9%8A%D8%A9-%D8%A8%D9%8A%D9%86-%D8%A7%D9%84%D8%B9%D8%B1%D8%A7%D9%82-%D9%88%D8%A7%D9%84%D8%AA%D8%AD%D8%A7%D9%84%D9%81-%D8%A7%D9%84%D8%AF%D9%88%D9%84%D9%8A-%D9%84%D8%AC%D8%AF%D9%88%D9%84%D8%A9-%D8%A7%D9%84%D8%A7%D9%86%D8%B3%D8%AD%D8%A7%D8%A8