Radio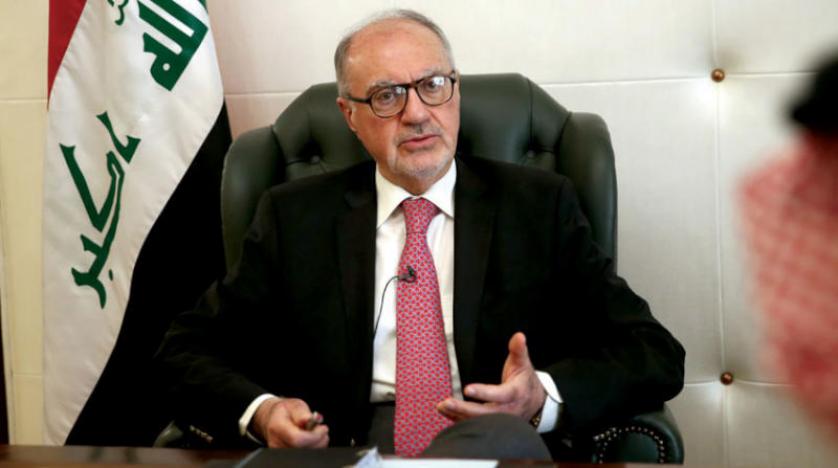 politicsParliamentMinister of Finance 2021-06-03 08:59A-AA+
Shafaq News/ The Chairman of the Parliamentary Finance Committee, Haitham al-Jubouri, revealed on Thursday the details of the parliamentary meeting with Minister of Finance Ali Allawi, indicating that expediting the financing of investment projects and the development of the regions is the source of the discussions.
Al-Jubouri said in a statement received by Shafaq News Agency, that his committee discussed with the Minister of Finance "accelerating the financing of investment projects, and the allocations for the development of regions and governorates with the amounts of money that enable ministries and governorates to carry out their duties and initiate referral of projects approved in them."
He added that the meeting also discussed "the amendment of the law of government banks and the rules of procedure for those banks," noting that "communication took place between the Parliamentary Finance Committee and the Ministry of Finance to implement the paragraphs of financial and economic reform that were contained in the Federal Budget Law."
The session of the House of Representatives was scheduled to be held at one o'clock this Thursday, but the lack of a quorum prompted the Presidency of the House of Representatives to convert the parliamentary session into a deliberative after the lack of a quorum prevented it from convening.
A parliamentary source told Shafak News Agency, that the House of Representatives converts its session into a deliberative session, due to the failure to achieve a quorum to hold the session, as the number of attendees did not exceed 65 deputies.
He pointed out that the deliberative session was held under the chairmanship of the Second Deputy Speaker of Parliament, Bashir Al-Haddad, in the absence of Parliament Speaker Muhammad Al-Halbousi and his first deputy, Hassan Al-Kaabi.
https://shafaq.com/ar/%D8%B3%DB%8C%D8%A7%D8%B3%D8%A9/%D9%85%D8%B7%D8%A7%D9%84%D8%A8%D8%A7%D8%AA-%D9%84%D9%88%D8%B2%D8%A7%D8%B1%D8%A9-%D8%A7%D9%84%D9%85%D8%A7%D9%84%D9%8A%D8%A9-%D8%A8%D8%A7%D9%84-%D8%B3%D8%B1%D8%A7%D8%B9-%D9%81%D9%8A-%D8%AA%D9%85%D9%88%D9%8A%D9%84-%D8%A7%D9%84%D9%85%D8%B4%D8%A7%D8%B1%D9%8A%D8%B9-%D8%A7%D9%84%D8%A7%D8%B3%D8%AA%D8%AB%D9%85%D8%A7%D8%B1%D9%8A%D8%A9-%D9%88%D8%AA%D9%86%D9%81%D9%8A%D8%B0-%D9%81%D9%82%D8%B1%D8%A7%D8%AA-%D8%A7%D9%84-%D8%B5%D9%84%D8%A7%D8%AD-%D8%A7%D9%84%D8%A7%D9%82%D8%AA%D8%B5%D8%A7%D8%AF%D9%8A