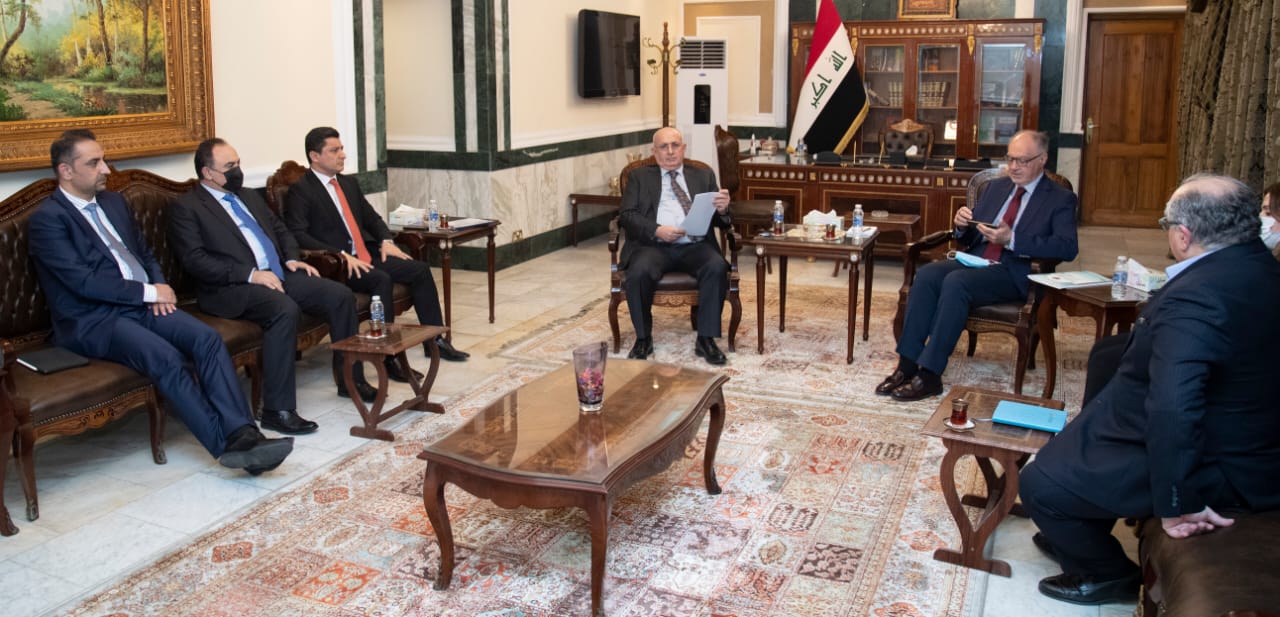 PoliticsErbilBaghdadThe budget 2021-05-31 13:24A-AA +
Shafaq News/ The federal and Kurdistan governments expressed, on Monday, their readiness to implement the provisions of the financial budget for the current year 2021.
This came in a meeting between the Minister of Finance of the Kurdistan Region, Awat Sheikh Janab, with the Federal Minister of Finance, Ali Allawi, in the capital, Baghdad, according to a statement issued by the finance of the region received by Shafaq News.
The statement stated that the two sides discussed "the mechanism for implementing the federal budget law for the current year and what is the responsibility of the Federal Ministry of Finance and the Kurdistan Regional Government."
According to the statement, the two sides expressed their readiness to implement the law.
This meeting comes within the framework of the visit started on Sunday by a delegation representing the Kurdistan Regional Government headed by Deputy Prime Minister Qubad Talabani, to discuss the implementation of the financial budget items.
The delegation is expected to hold talks with the Federal Ministry of Oil to discuss the oil file and prepare a joint report to be delivered to the Federal Ministry of Finance.
In early February, the Iraqi parliament approved the country's financial budget for the current year, with a total expenditure of 129 trillion dinars, and a deficit of 28 trillion.
The budget also stipulated that the Kurdistan Region would deliver 250 thousand barrels of oil per day, in addition to half of Baghdad's other financial revenues, in return for an estimated share of 12.6 percent of the budget.
The Kurdistan Regional Government hopes to start implementing the budget items to resume the budget payments that have been suspended for nearly a year, including the salaries of the region's employees.
https://shafaq.com/ar/%D8%B3%DB%8C%D8%A7%D8%B3%D8%A9/%D8%A8%D8%BA%D8%AF%D8%A7%D8%AF-%D9%88-%D8%B1%D8%A8%D9%8A%D9%84-%D8%AA%D8%A8%D8%AF%D9%8A%D8%A7%D9%86-%D8%A7%D8%B3%D8%AA%D8%B9%D8%AF%D8%A7%D8%AF%D9%87%D9%85%D8%A7-%D9%84%D8%AA%D9%86%D9%81%D9%8A%D8%B0-%D8%A8%D9%86%D9%88%D8%AF-%D9%85%D9%88%D8%A7%D8%B2%D9%86%D8%A9-2021