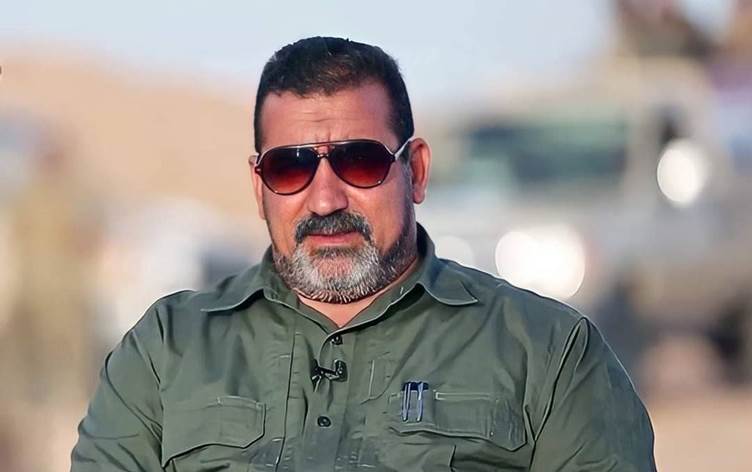 PoliticsThe crowdreformer 2021-05-28 07:02A-AA +
Shafaq News / On Friday, the Popular Mobilization Authority denied issuing any statement regarding the case of the Anbar Operations Commander of the Mobilization Forces, Qassem Musleh.
The authority said in a statement received by Shafaq News that it denies the issuance of any statement regarding the case of Qasim Musleh so far, indicating that all data issued are considered false.
She added, "We hope that the media and the dear public will deal with the official statements and news issued by the authority through the official website of the popular crowd on the web and on the rest of the official communication channels."
On Wednesday, the capital, Baghdad, witnessed tension after a special security force arrested Qassem Musleh, the leader in the crowd, according to a court warrant related to terrorism, which angered leaders in the Popular Mobilization Forces. To push for Musleh's release.
The next day, the US National Security Council announced "strong" support for Iraqi Prime Minister Mustafa Al-Kazemi's actions to impose the rule of law in the country.
There were conflicting reports about a reformed release by the Iraqi security authorities, and his handover to the security of the Popular Mobilization Forces.
And Qasim Musleh was the commander of the "Tafuf Brigade" in the Popular Mobilization Forces, and in 2017 he assumed the position of commander of the Mobilization Operations in Anbar.
https://shafaq.com/ar/%D8%B3%DB%8C%D8%A7%D8%B3%D8%A9/%D8%A7%D9%84%D8%AD%D8%B4%D8%AF-%D8%A7%D9%84%D8%B4%D8%B9%D8%A8%D9%8A-%D9%8A%D9%86-%D9%89-%D8%A8%D9%86%D9%81%D8%B3%D9%87-%D8%B9%D9%86-%D8%B5%D8%AF%D8%A7%D8%B1-%D9%85%D9%88%D9%82%D9%81-%D8%B1%D8%B3%D9%85%D9%8A-%D8%A8%D8%B4-%D9%86-%D9%82%D8%B6%D9%8A%D8%A9-%D9%85%D8%B5%D9%84%D8%AD