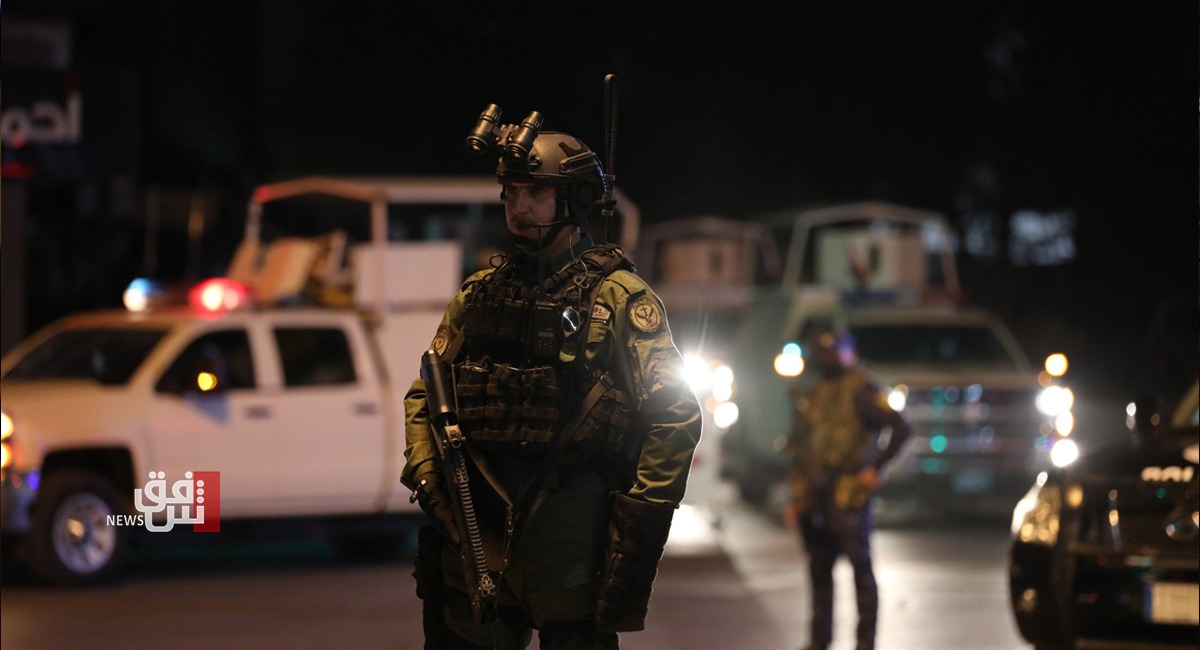 SecurityBaghdadbreakingSecurity deployment 2021-05-24 15:52A-AA +
Shafaq News / A police source said that Iraqi security forces were deployed on Monday evening in the streets of the capital, Baghdad, hours before the start of upcoming protests.
The source told Shafaq News, "The security forces have begun to deploy within the approaches of Al-Andalus, Al-Firdous, Kahramana and Al-Tahrir squares, in preparation for the demonstrations tomorrow."
The source indicated that no directive had been issued to block the roads so far.
Mass demonstrations are expected to take place in the capital, Baghdad, and other governorates in the center and south of the country, tomorrow, Tuesday, under the slogan "Who killed me?" The aim is to pressure the authorities to prosecute those involved in the killing of activists and protesters and bring them to justice.
https://shafaq.com/ar/%D8%A3%D9%85%D9%80%D9%86/%D9%82%D9%88%D8%A7%D8%AA-%D8%A7%D9%84-%D9%85%D9%86-%D8%AA%D9%86%D8%AA%D8%B4%D8%B1-%D9%81%D9%8A-%D8%A8%D8%BA%D8%AF%D8%A7%D8%AF-%D9%82-%D8%A8%D9%8A%D9%84-%D8%A7%D8%AD%D8%AA%D8%AC%D8%A7%D8%AC%D8%A7%D8%AA-%D8%AD%D8%A7%D8%B4%D8%AF%D8%A9-%D9%85%D8%B1%D8%AA%D9%82%D8%A8%D8%A9