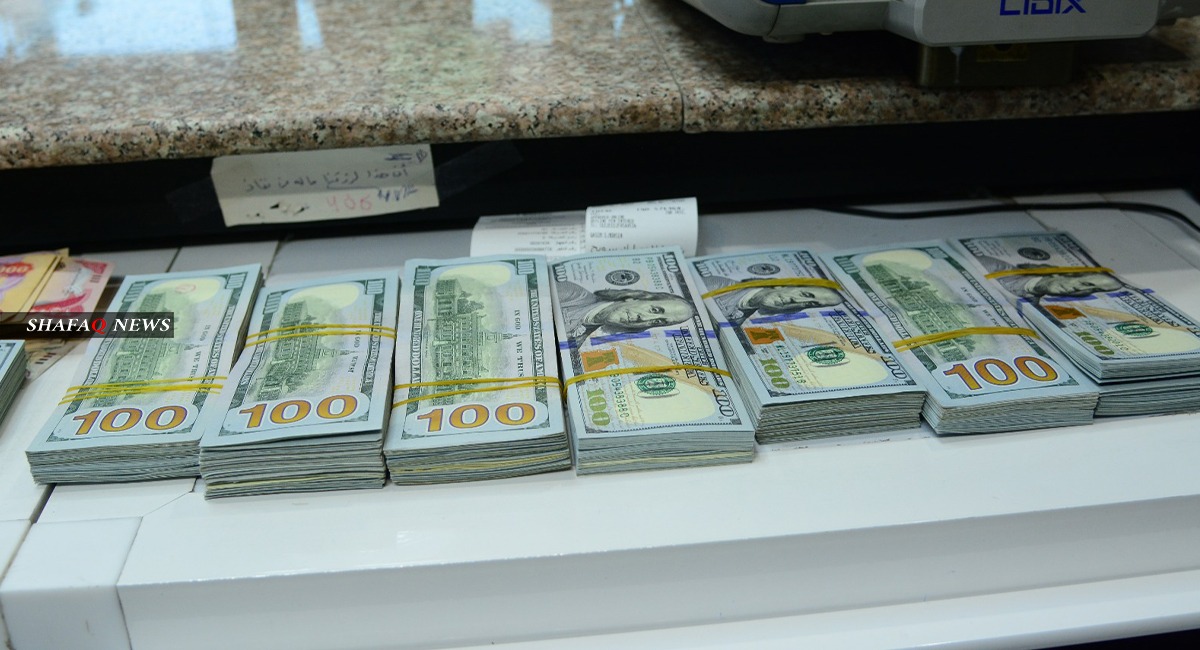 EconomyDollar pricesCurrency sale auctionThe Central Bank of Iraq 2021-05-18 06:31A-AA +
Shafaq News / A government source revealed, on Tuesday, that the price of the US dollar in the local market has not risen despite the suspension of the auction of the Central Bank of Iraq during the Eid holiday, due to the price difference between the supply in the market and the bank.
The source told Shafaq News, "The merchants did not buy the US dollar from the local market except in small quantities after the Central Bank stopped conducting the auction as a result of the Eid holiday and stopped working hours until the 22nd of this month, which led to the dollar price not rising during this period."
The source, who requested anonymity, added, "The reason for the lack of purchase of dollars from the market by traders is that there is a difference in price between what is offered in the market and the price of the dollar that the bank sells in the auction, which reaches three tigers (3 thousand dinars). Per $ 100), in addition to that traders are afraid of any sudden decisions that may lead to a decrease in the price of the dollar during this period.
He stressed that "the bank will start implementing the banks' requests for dollars, starting next week after the end of the official holiday," suggesting that "there will be a slight decline in the price of the dollar as a result of the lack of demand for the dollar compared to what is offered of it."
The Central Bank sells dollars through the participation of banks in its daily auction to meet merchants' demands of hard currency to cover imports of goods and goods.
https://shafaq.com/ar/%D8%A7%D9%82%D8%AA%D8%B5%D9%80%D8%A7%D8%AF/%D9%85%D8%B5%D8%AF%D8%B1-%D8%AD%D9%83%D9%88%D9%85%D9%8A-%D9%8A%D9%81%D8%B3%D8%B1-%D8%B9%D8%AF%D9%85-%D8%A7%D8%B1%D8%AA%D9%81%D8%A7%D8%B9-%D8%A7%D9%84%D8%AF%D9%88%D9%84%D8%A7%D8%B1-%D8%B1%D8%BA%D9%85-%D8%AA%D9%88%D9%82%D9%81-%D9%85%D8%B2%D8%A7%D8%AF-%D8%A7%D9%84%D8%A8%D9%86%D9%83-%D8%A7%D9%84%D9%85%D8%B1%D9%83%D8%B2%D9%8A