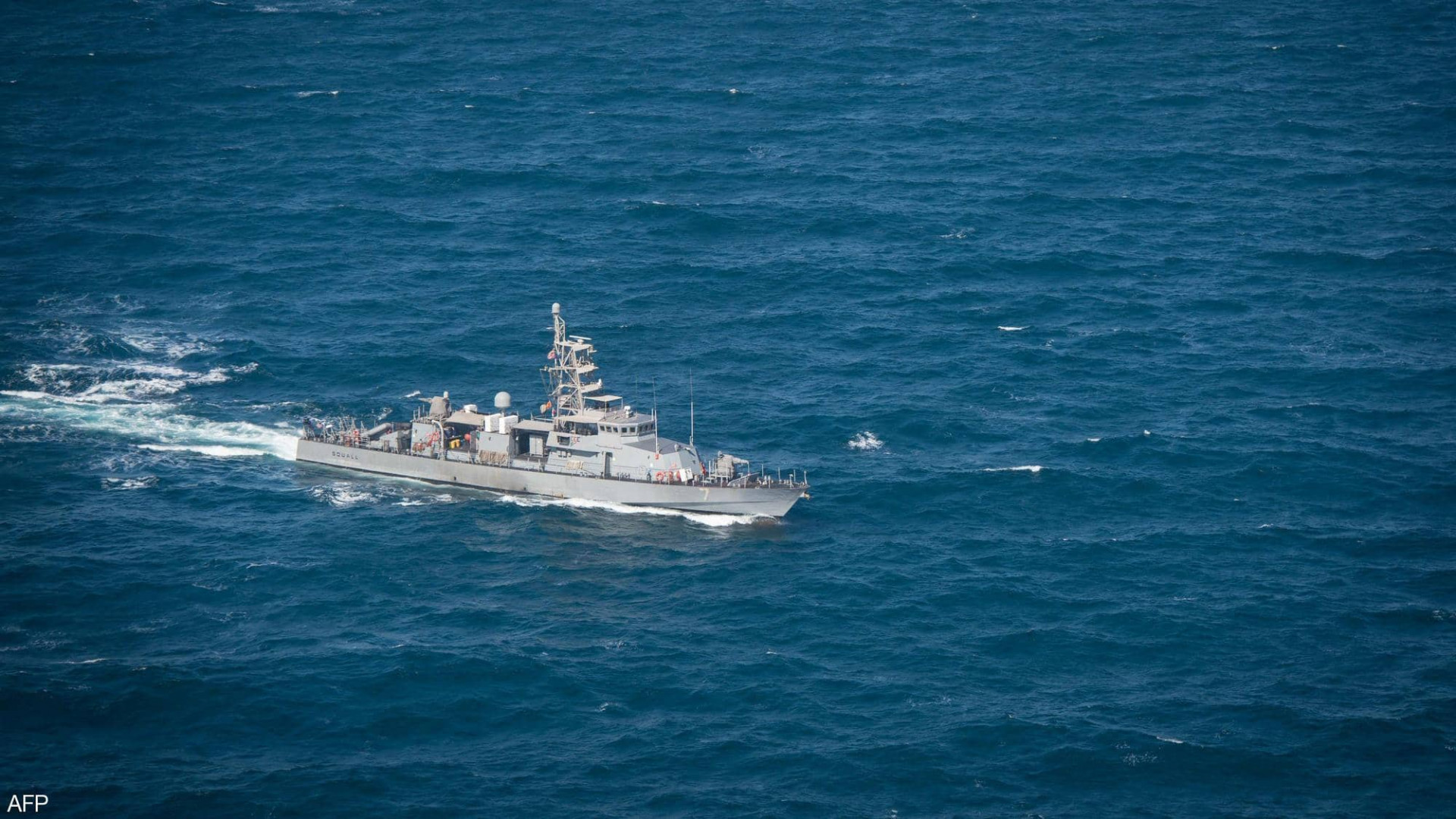 Arab and internationalIranUSAa ship 2021-05-10 20:25A-AA +
Shafaq News / The spokesman for the US Pentagon, John Kirby, revealed that the Iranian Revolutionary Guard's Navy had "unsafe harassment" hours ago about 6 US warships in the Strait of Hormuz, prompting one of the American ships to fire warning bullets. .
John Kirby said that 13 Iranian boats approached at high speed and indiscriminately from the US warships that were in the region, including the destroyer USS Montray, a submarine and other ships.
He explained that the US Navy "acted professionally, issuing a warning to the boats not to approach, and when they refused to comply with the calls of the control tower on one of the American warships, the Navy was forced to fire about 30 warning shots in the air, which prompted the Iranian boats to move away."
A Pentagon spokesman refused to say that this matter was "directed directly from Tehran," and stated that "there is not enough evidence" that the behavior of the Iranian boats is "an order directed by the Iranian regime against the United States."
Last Saturday, the US Navy seized a shipment of smuggled weapons containing Chinese and Russian-made anti-tank missiles and remote-guided launchers in the Gulf waters.
Kirby said only that the incident was "under investigation," to find out the source of the weapon and the destination the shipment was traveling in.
https://shafaq.com/ar/%D8%B9%D8%B1%D8%A8%D9%8A-%D9%88%D8%AF%D9%88%D9%84%D9%8A/%D8%B3%D9%81%D9%8A%D9%86%D8%A9-%D9%85%D9%8A%D8%B1%D9%83%D9%8A%D8%A9-%D8%AA%D8%B7%D9%84%D9%82-%D8%A7%D9%84%D9%86%D8%A7%D8%B1-%D9%81%D9%8A-%D9%85%D9%88%D8%A7%D8%AC%D9%87%D8%A9-%D9%82%D9%88%D8%A7%D8%B1%D8%A8-%D9%8A%D8%B1%D8%A7%D9%86%D9%8A%D8%A9