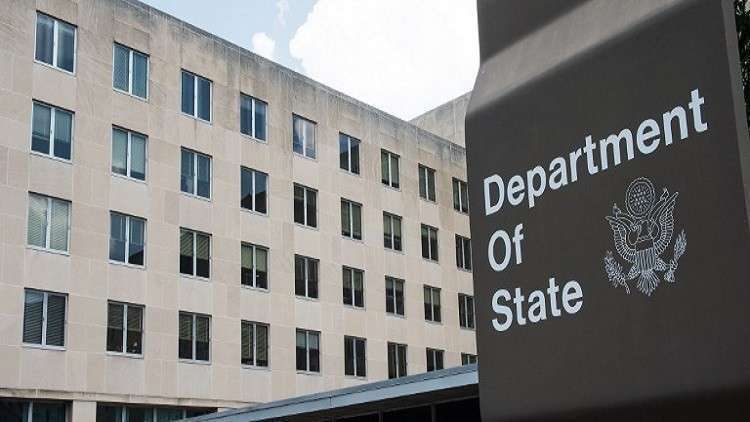 Arab and internationalTehranWashingtonPrisonersIranAmerica 2021-05-02 10:17A-AA +
Shafaq News / The US State Department denied, on Sunday, the news published by the official Iranian TV that Washington and Tehran had reached an agreement to exchange prisoners and freeze part of the Iranian funds frozen in the United States.
Earlier on Sunday, Iranian and international media reported that Washington and Tehran had agreed to a deal to exchange prisoners between the two countries.
The media quoted Iranian officials as saying that "Tehran will release four Americans accused of espionage, in exchange for the release of four Iranians held in the United States, in addition to paying seven billion dollars of frozen Iranian funds."
Iranian TV reported this news, without explicitly confirming it, before the US authorities denied it, through the Ministry of Foreign Affairs.
https://shafaq.com/ar/%D8%B9%D8%B1%D8%A8%D9%8A-%D9%88%D8%AF%D9%88%D9%84%D9%8A/%D9%88%D8%A7%D8%B4%D9%86%D8%B7%D9%86-%D8%AA%D9%83%D8%B4%D9%81-%D8%AD%D9%82%D9%8A%D9%82%D8%A9-%D8%AA%D9%88%D8%B5%D9%84%D9%87%D8%A7-%D9%84%D9%89-%D8%A7%D8%AA%D9%81%D8%A7%D9%82-%D9%85%D8%B9-%D8%B7%D9%87%D8%B1%D8%A7%D9%86-%D8%A8%D8%B4-%D9%86-%D8%AA%D8%A8%D8%A7%D8%AF%D9%84-%D8%B3%D8%B1%D9%89