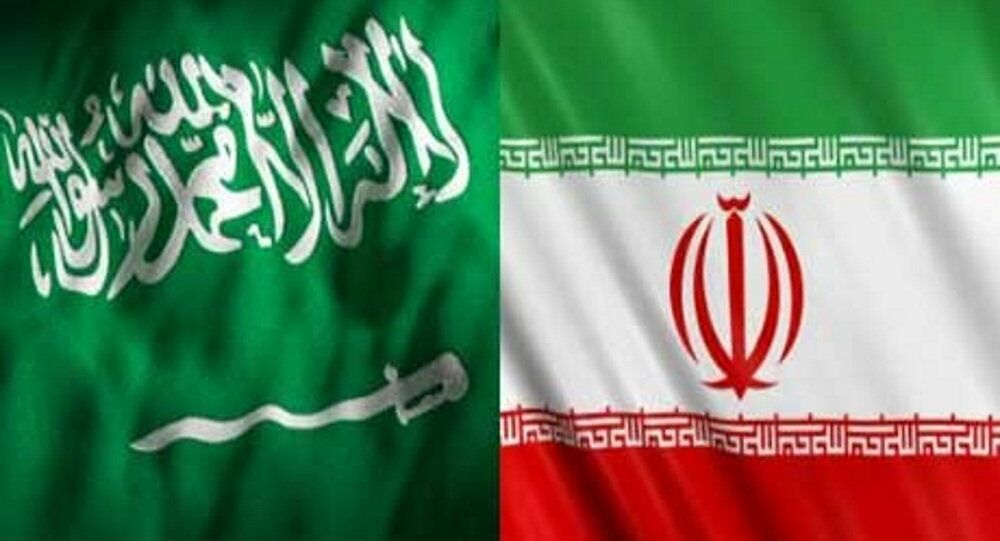 PoliticsIranSaudiMustafa Al-Kazemi 2021-05-01 12:35A-AA +
Shafaq News / The American newspaper "New York Times" said, on Saturday, that the talks sponsored by Iraqi Prime Minister Mustafa Al-Kazemi, Saudi and Iranian officials, took place on April 9, indicating that the next meeting may be held in Baghdad this month "at the level Ambassadors. "
The newspaper says that it obtained this information from Iraqi officials, an Iranian official and an advisor in the Iranian government. This news comes after the Financial Times revealed earlier that talks held in Baghdad between Saudi and Iranian officials discussed several points of contention between the two countries, including the war in Yemen, and Iranian-backed militants in Iraq.
The "New York Times" said that the talks, sponsored by Al-Kazemi, dealt with the activities of Iranian-backed militias and the war in Yemen, according to Iraqi and Iranian officials.
An Iranian government advisor, speaking on the condition of secrecy, said that the talks included, the head of Saudi intelligence, Khaled Al-Humaidan, and the deputy secretary of Iran's Supreme National Security Council, Saeed Irvani. The American newspaper report indicated that Iranian officials want a solution to the Yemeni conflict, and to ensure that the Houthis have a role in sharing power in the government.
Iran also wants Saudi Arabia to back down from its campaign that seeks to expel Iran's proxies in Iraq and Syria, and to stop pressing for sanctions against Iran, and not to normalize relations with Israel, as other Arab countries have done.
Reuters quoted "informed" sources in the Middle East on the 21st of last month as saying that Saudi Arabia and Iran are planning to hold more direct talks this month, without specifying a precise date.
Reuters quoted an official Middle Eastern official that "the April meeting was a very constructive meeting (..) in which many issues were discussed, mainly the Yemen crisis and the Iranian nuclear agreement."
The agency quoted a foreign diplomat in Riyadh as likely to hold another meeting, at the end of April or early May.
According to the sources, the talks began after the visit of the Iraqi Prime Minister, Mustafa Al-Kazemi, to Riyadh, led by the head of Saudi intelligence, Khaled Humaidan, and the deputy secretary of the Supreme Council for National Security in Iran, Saeed Irwani.
The sources emphasized that the talks focus mainly on the Yemeni file, as a Saudi-led coalition is fighting the Iran-backed Houthi group, which has been the source of several attacks on Saudi Arabia with missiles and drones.
One of the sources revealed that Tehran had promised to use its influence to stop the Houthi attacks on Saudi Arabia, but that would be in return for Riyadh's support for nuclear talks with Iran, which was confirmed by another informed source. Saudi Arabia has not officially commented on this news.
Two sources indicated that the two sides discussed the situation in Lebanon, given Riyadh's concern about the growing influence of Hezbollah, which is backed by Iran.
Despite this, the diplomatic source pointed out that he had excluded an agreement at the moment, but it is likely that the talks would contribute to reducing tensions somewhat.
https://shafaq.com/ar/%D8%B3%DB%8C%D8%A7%D8%B3%D8%A9/%D8%B1%D8%B9%D8%A7%D9%87%D8%A7-%D8%A7%D9%84%D9%83%D8%A7%D8%B8%D9%85%D9%8A-%D8%AA%D9%82%D8%B1%D9%8A%D8%B1-%D9%85%D8%B1%D9%8A%D9%83%D9%8A-%D9%8A%D9%83%D8%B4%D9%81-%D9%81%D8%AD%D9%88%D9%89-%D8%A7%D9%84%D9%85%D8%A8%D8%A7%D8%AD%D8%AB%D8%A7%D8%AA-%D8%A7%D9%84%D8%A7%D9%8A%D8%B1%D8%A7%D9%86%D9%8A%D8%A9—%D8%A7%D9%84%D8%B3%D8%B9%D9%88%D8%AF%D9%8A%D8%A9-%D9%81%D9%8A-%D8%A8%D8%BA%D8%AF%D8%A7%D8%AF