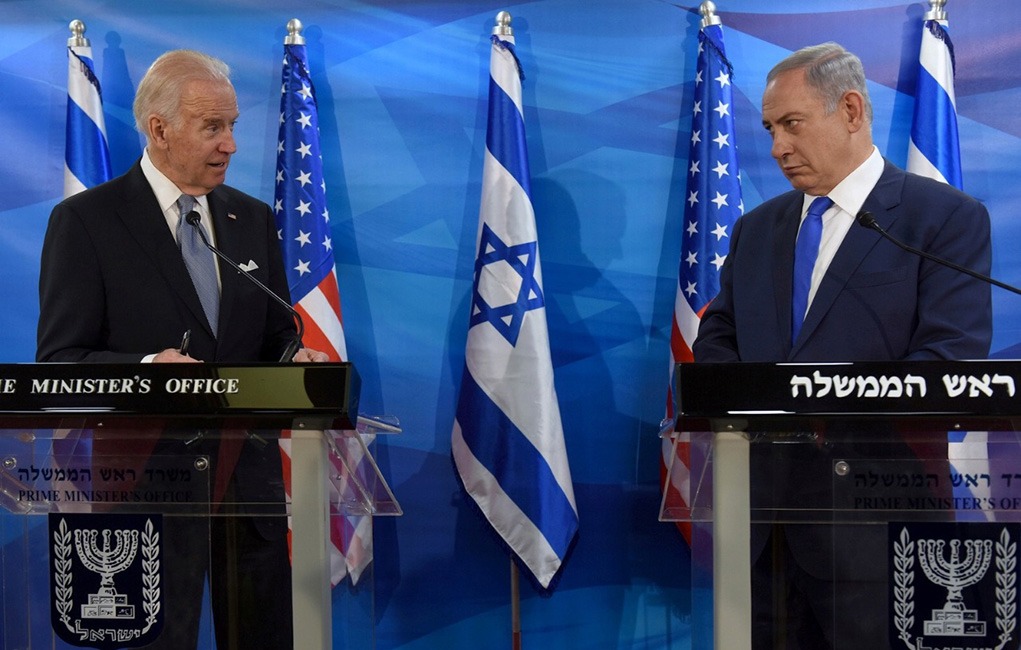 Arab and internationalIsraelThe nuclear dealAmerica 2021-05-01 12:31A-AA +
Shafaq News / The Israeli newspaper, Haaretz, revealed, on Saturday, that Tel Aviv is preparing to ask the United States for compensation after the American administration decided its order to return to the nuclear agreement with Iran.
The newspaper stated that there are estimates by the military and political institutions in Israel that the administration of US President Joe Biden has decided to announce its return to the nuclear agreement as soon as possible, and that Israel has begun to prepare for the preparation of a list of security requests or compensation from Washington after the signing of the agreement.
She indicated that the bilateral discussions between the US and Israeli sides dealt with improving additional capabilities of the Israeli Air Force, while it was also agreed to prepare for a joint treatment of Iranian drones and missiles, which pose a threat to the two countries, especially Israel.
It is noteworthy that an Israeli delegation is in the American capital, Washington, to discuss the Iranian nuclear agreement, which includes the head of the National Security Council, Meir Ben Shabat, the head of the Mossad, Yossi Cohen, and the head of the Military Intelligence Division, Tamir Hayman.
https://shafaq.com/ar/%D8%B9%D8%B1%D8%A8%D9%8A-%D9%88%D8%AF%D9%88%D9%84%D9%8A/%D9%85%D9%8A%D8%B1%D9%83%D8%A7-%D8%AA%D8%AD%D8%B3%D9%85-%D9%85%D8%B1%D9%87%D8%A7-%D8%A8%D8%A7%D9%84%D8%B9%D9%88%D8%AF%D8%A9-%D9%84%D9%84%D8%A7%D8%AA%D9%81%D8%A7%D9%82-%D8%A7%D9%84%D9%86%D9%88%D9%88%D9%8A-%D9%88-%D8%B3%D8%B1%D8%A7-%D9%8A%D9%84-%D8%AA%D8%B3%D8%AA%D8%B9%D8%AF-%D9%84%D9%80-%D8%A7%D8%A8%D8%AA%D8%B2%D8%A7%D8%B2%D9%87%D8%A7