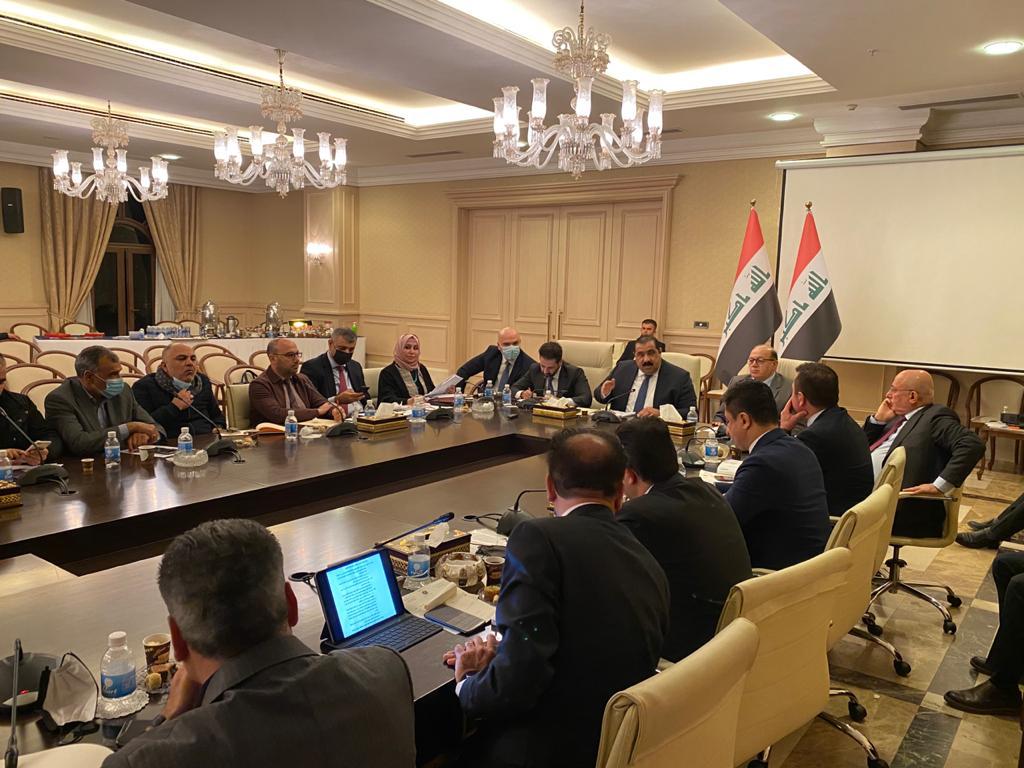 PoliticsThe budgetShare of Kurdistan 2021-02-06 14:19A- A A+
Shafaq News / A source in the Parliamentary Finance Committee revealed, on Saturday, that continuous meetings will be held within the next 48 hours to resolve disputes regarding the Kurdistan Region's share in the federal financial budget for the current year.
The source told Shafaq News, "The Finance Committee will hold continuous meetings with the heads of political blocs within the next 48 hours to settle the region's share in the budget, including oil revenues, border crossings and airports in Kurdistan."
He added that the meetings will also decide the number of barrels of oil that the region must deliver to the federal government, whether it is 250 or 450 thousand barrels per day.
The governments of Baghdad and Erbil reached an agreement to hand over the region's revenues of 250 thousand barrels per day and half of the other revenues from border crossings and others, in exchange for a share estimated at 12.6 percent of the budget in addition to the payment of the salaries of the Peshmerga forces.
The agreement was included in the draft budget approved by the Iraqi government and sent to Parliament for approval, except for the Shiite political blocs that raised the ceiling of their demands and demanded that the region hand over the revenues of 500 thousand barrels per day of oil to the federal government, in exchange for the region receiving its full share of the budget without any shortage.
https://shafaq.com/ar/%D8%B3%DB%8C%D8%A7%D8%B3%D8%A9/%D9%84%D8%AD%D8%B3%D9%85-%D8%AD%D8%B5%D8%A9-%D8%A7%D9%84-%D9%82%D9%84%D9%8A%D9%85-%D8%A7%D8%AC%D8%AA%D9%85%D8%A7%D8%B9%D8%A7%D8%AA-%D9%85%D8%AA%D9%88%D8%A7%D8%B5%D9%84%D8%A9-%D8%AE%D9%84%D8%A7%D9%84-48-%D8%B3%D8%A7%D8%B9%D8%A9-%D8%A7%D9%84%D9%85%D9%82%D8%A8%D9%84%D8%A9