The President
received Professor Klaus Schwab, Founder and Executive Chairman of the World Economic Forum.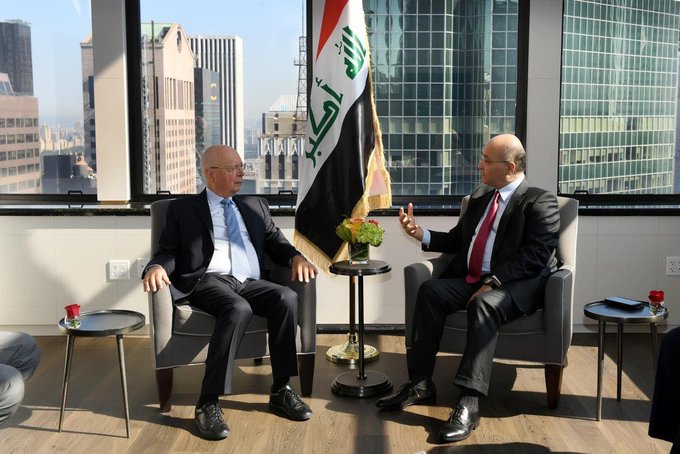 The President, noting the power of global economics to promote peace and trade between all nations, stressed the importance of building a new economic order in the Middle East.
At the conclusion of the conversation, His Excellency received an official invitation to attend the upcoming World Economic Forum in Davos.