1 day before 
Iraq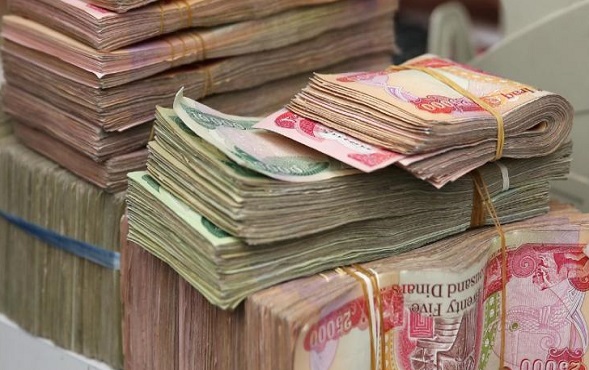 Image of the archive
Ihsan al-Yasiri, director general of the Central Bank, said on Wednesday, May 29, 2019, that "the bank is a very transparent institutions both in the window of selling the currency or the subject of contracts," noting that "the Central Bank is in constant contact with the relevant parliamentary committees and the Central Bank is the only institution that Work every day. "

"The central bank's duty is to maintain the exchange rate and stability to meet the demand that comes on foreign currency against the dinar," he said in an interview with the Noa Dialogue program. "The central bank is responsible for the simple sale of the dollar."
"The Iraqi economy is an import economy and this is not the responsibility of the central bank. It is the duty of the state and the government to fix this structural imbalance and the domestic economy becomes a product for leaving imports," he said.
He pointed out that "there is a defect in the duty of some institutions, but ordinary people believe that this process should be carried out by the Central Bank, and this is not true," explaining that "the central bank contact with banks and the government by keeping accounts."
"The major sin that was committed in 2004 was the abolition of import controls and quality control rules at the border crossings, which made the market full of cheap and cheap imported goods," he said.
As for the incident of corruption of seven billion in the Rafidain Bank, said Yasiri, "The year 2013 saw heavy rains and leaked water to the bank on the street Rashid, which led to damage that money, which was originally intended to damage, and the duty of the Central Bank to replace those papers, The amount of money less than 200 million dinars. "
On the subject of the deletion of zeros, he said that "this administrative process aimed at tightening the banknotes and improve the accounting record in the country was launched in 2012, but there are some objections at the time and need legislation by the House of Representatives."
"The Central Bank has suspicions, the first is to prevent one of the internationally recognized companies from conducting an audit and conduct internal control of the bank in exchange for the placement of Iraqi offices, as these companies are global and stamped recognized worldwide and indicates the lack of money laundering "He said.
"The second thing is that controls the joints of the central bank, usually they are accountants and they basically have offices."
She said that "the independence of the Central Bank and not to the executive power made the government of Nuri al-Maliki dismiss Sinan Shabibi because of his refusal to enter the prime minister to manipulate the reserves of the Central Bank as it represents the stability of the currency and represents the monetary policy in the country and parliament only those who can account and today Parliament is unable to do so.
She stressed that "the status of the head of the Financial Control Bureau governor of the Central Bank is a violation of the constitutional authorities as the regulatory body has become the executive branch."
"The Finance Committee formed three subcommittees to follow up the work of the Central Bank of the first follow-up the issue of building the Central Bank and the second follow the auction of currency and the third follow the issue of the subsidiary currency and therefore if there is evidence will be submitted to the Integrity Commission or the judiciary."
He added that "the issue of scrutiny within the Central Bank can be resolved through the House of Representatives and not raise the issue is due to audits by local companies and anyone who has an interest in this issue must submit to the Finance Committee."