07:47 – 27/02/2019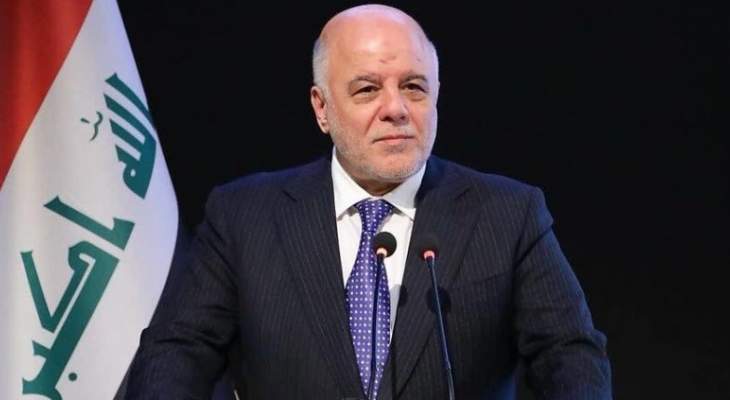 Special – Mawazin News 
revealed a source familiar with, on Wednesday, why the presence of former Prime Minister, the President of the coalition of victory, Haider Abadi, the National Consultative Meeting at the Peace Palace. 
The source told Mawazine News that "an emergency circumstance prevented the presence of the head of the victory coalition, Haider al-Abadi, the national consultative meeting at the Peace Palace."
The source did not elaborate further on the emergency that prevented Abadi from participating in the Peace Palace meeting. 
The official spokesman for the Presidency of the Republic, Luqman al-Fili, earlier on Wednesday, the agenda of the national consultative meeting to be held this evening, at the Peace Palace in Baghdad. 
"The National Consultative Meeting will take place at the Peace Palace in Baghdad Wednesday evening at the invitation of President Barham Saleh to consult on a national vision that meets and enhances efforts to advance the reality of Iraq," Faily said in a statement received by Mawazine News. 
He added that it is hoped to attend the meeting in addition to the President of the Republic, prime ministers and deputies and the Supreme Court and the Federal Supreme Court, in addition to the presidents of the Republic and the ministers and former parliament and the predecessors and leaders and representatives of the political blocs and representatives of the components of Iraq.