05:10 – 01/12/2018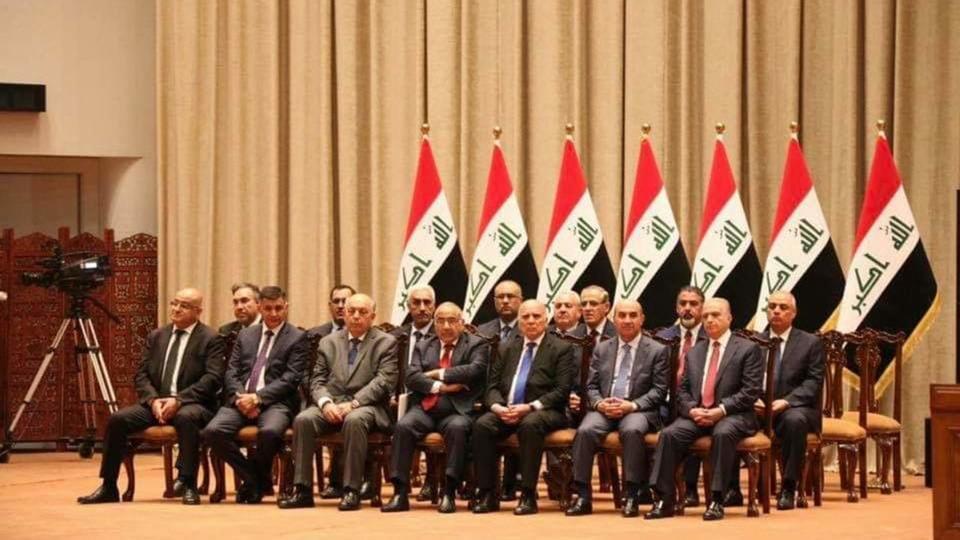 Special – Mawazine News A 
deputy of the National Wisdom Movement, led by Ammar al-Hakim, Saturday, that the Cabinet will be offered the remaining cabinet next Tuesday, while noting that some are looking for personal and partisan interests. 
The MP Salim Tahmayr said in an interview with "Mawazin News" that "the political dialogues between the political blocs and Prime Minister Adel Abdul Mahdi, continuing to resolve the agreements on the submission of candidates for the remaining ministries in Tuesday's session," noting that "according to information will be submitted candidates of the eight ministries on Tuesday next "He said. 
He added that "the delay in the submission of ministries is due to the adherence of some of his personal and party interests at the expense of the requirements of the Iraqi people," noting that "the people want someone to serve him and provide services and does not want names are awarded to the ministry only."
Tahimeer stressed on "the need to give MPs the right to choose the character to be removed," noting that "the current dialogues are between the Prime Minister and leaders of the political blocs, without the participation of deputies." 
It is noteworthy that the House of Representatives decided to postpone the session of granting confidence to the candidates of 8 ministries left in the cabin Adel Abdul-Mahdi ministerial to next Tuesday, after it was scheduled to be held last Tuesday. 
The House voted earlier to give confidence to 14 ministers in the cabin Adel Abdul Mahdi, while the vote was postponed to the candidates of 8 ministries, including the defense and the Interior.