03:55 – 28/10/2018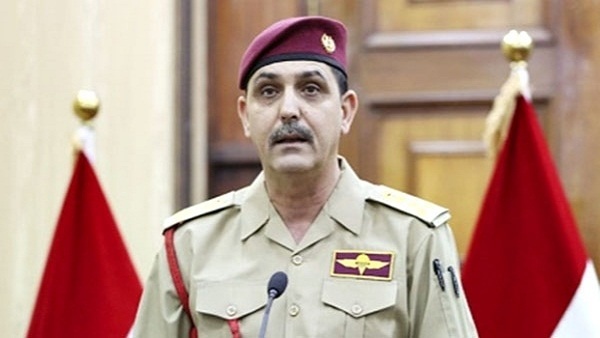 Special – balances News 
suspended Joint Special Operations Command, on Thursday, the control of the terrorist organization Daesh on Syria border areas with Iraq, while confirming its intention to target the criminal organization within the country and abroad. 
"Operations have sections along the border and their task of securing the border is in full swing," Joint Operations spokesman Brigadier General Yehia Rasool told Mawazine News. "There are fortifications, including even technology, to secure the border and to detect the movements of a criminal organization. "He said. 
Rasul added that "the issue of securing the border and safety is very important, especially the Syrian-Iraqi borders, especially the areas that lie east of the Euphrates River, to which there is an advocate." He pointed out that "the intelligence services follow up and closely monitor every movement is encouraged and we have all the powers to respond strongly."
On the coordination with Syria to target elements in Iraq and within the Syrian border, Rasul said that "the Quartet on intelligence information, which includes (Iraq – Syria – Russia – Iran) continues to follow the movements of a supporter." 
"If we are sure that there are intentions to tamper with the safety of the security of Iraqi areas, we will target them if they are within the Iraqi border or in the border areas of Syria," he said. 
It is noteworthy that the Prime Minister, Commander-in-Chief of the Armed Forces, Adel Abdul-Mahdi, held earlier today, a meeting of security and military leaders at the headquarters of joint operations, during which he heard a detailed presentation on security plans to visit the shrine of Imam Hussein peace be upon him, And securing the Iraqi-Syrian border.
"The heroic actions of the armed forces in their war against the terrorist gangs of Dahab represent large and systematic lessons that will be studied in military academies and we are proud of what you have achieved," he said. 
The Commander-in-Chief of the Armed Forces stressed the importance of continued efforts, caution and perseverance to keep track of the terrorist cells and secure the border, considering that the arena of terrorism with Syria is common to the enemy and we must secure our borders fully.