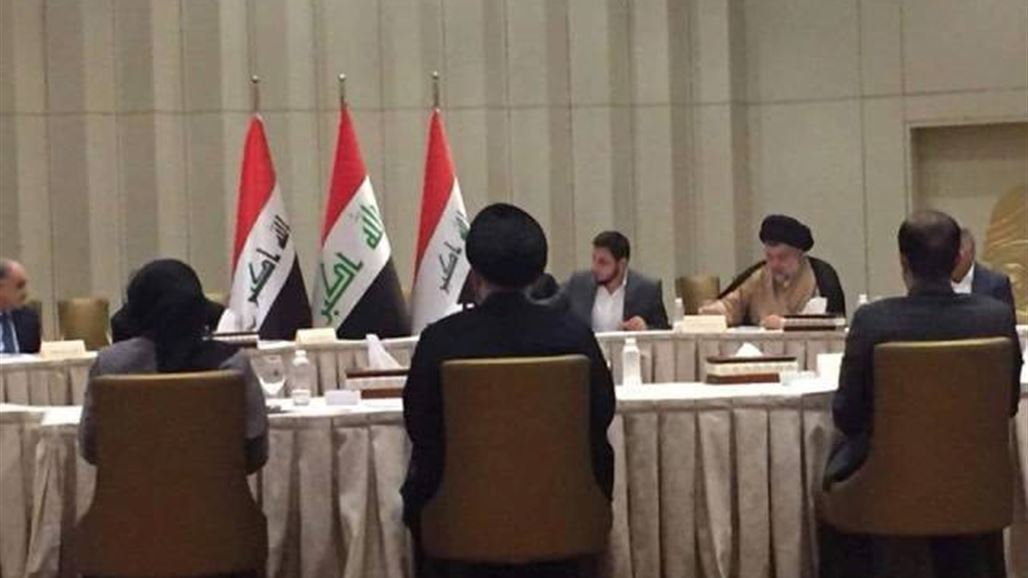 Alsumaria News / Baghdad

The alliance of Suron and victory, wisdom and national, Sunday, agreed to form the nucleus of the largest bloc, pointing out that this alliance is cross-sectarian and rejects the quota.

The coalition said in a joint statement issued today and received Alsumaria News, a copy of it, "Iraqi national decision stems from the interest of our country and in response to the demands of citizens, we agreed today to form a nucleus of an alliance seeking to form a parliamentary bloc, which can form a government.

He added that "it was decided at this meeting to open up to our other partners to contribute together in the formation of this bloc," noting that "this alliance is cross-sectarian and rejects quotas in all forms."

"The coalition is determined to work hard to build a state of citizenship, justice, equality and the provision of a decent life for all our people," he said.

"We sincerely seek to bring new blood from our countrymen to contribute to the administration of the state during the next phase," he said.

The meeting was held at the Babylon Hotel in Baghdad this evening, the fifth axis meeting, for the purpose of announcing the nucleus of the largest bloc in terms of the number of seats in the new House of Representatives, while the meeting was attended by Moqtada al-Sadr and Ammar al-Hakim and Saleh al-Mutlaq and Haidar Abadi and Kadhem al-Shammari and Adnan al-Zarfi.