05:07 – 12/08/2018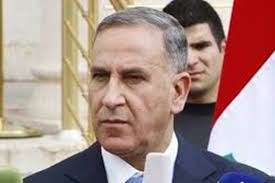 Baghdad – Mawazin News The 
head of the list of victory in the province of Nineveh Khaled Obeidi, on Sunday, the cohesion of the victory alliance led by Haider Abadi, noting that his alliance victory began to form delegations to dialogue with the winners to form the largest bloc. 
"He calls on all national and Arab media to investigate accurate information from the responsible sources within the leadership of the coalition, in order to preserve the credibility of our free media and to prevent what is happening within the political blocs," Abadi said in a statement received by Mawazine News. 
He added: "We started days ago to form delegations to visit and receive representatives of the winning blocs to dialogue and agreement and the establishment of appropriate mechanisms to announce the formation of the largest bloc in parliament, which certainly includes the identification of the programs of the next government and mechanisms of its executive.
He pointed out that "the alliance of victory, which boasts of its national approach, which allowed him to enter a single list in all provinces, will continue to open to all blocs without exception, because we consider that the blocks that have achieved presence in the parliamentary elections is the voice of the Iraqi voter, and that his choice came to believe in its ability to Represented during the next four years. "
He added: "Our meetings will witness a remarkable continuity during the coming days with all the winning alliances to discuss and discuss the formation of the largest bloc, with the emphasis on access to the understandings will remain conditional on the faith of the other blocs to reject quotas and their ability to legislate and find practical solutions to economic problems, To build a strong state of institutions, to contribute to the building of strong and professional security forces, to prepare to fight corruption, to pursue corrupt and retroactive, and to believe in the formation of a homogenous government not subject to quotas and able to restore hope to Iraqis in their work.
https://www.mawazin.net/Details.aspx?jimare=7786