05:34 – 13/06/2018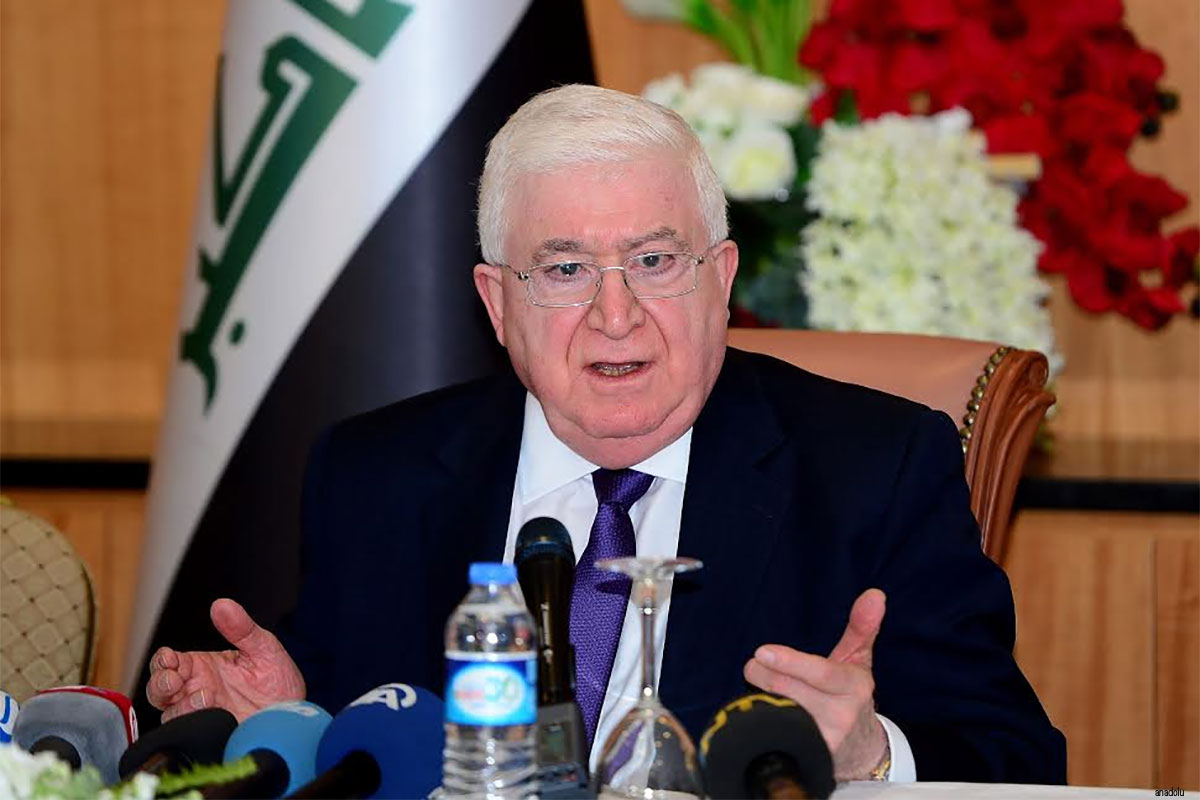 BAGHDAD – Mawazine News
congratulated President Fuad Masum on Wednesday, Iraqis on the occasion of Eid al-Fitr, while stressing the importance of continuing to build a democratic Iraq and move forward.
The congratulations received by Mawazine News, a copy of which:
On the occasion of Eid al-Fitr, and we bid farewell to the month of mercy and forgiveness, the holy month of Ramadan, I extend my warmest congratulations and best wishes to our Iraqi people with all its components and to Muslims all over the world. We hope that this blessed day will allow us to join our blessed days with a great and comprehensive breakthrough for our country, which will ensure our progress towards building a secure and prosperous future for our people on the basis of solidarity, understanding and joint action.
I take this solemn occasion to extend my heartfelt thanks and appreciation to our courageous heroes from all our armed forces for their great victory over terrorism, offering the most precious sacrifices and heroic signs in the battle of our holy people against Fallujah. I also salute the martyrs' We also take pride in the generosity of the martyrs and the healing of the wounded and the dead. I also salute and express my feelings of deep solidarity with the families that are suffering from the harshness of displacement so far. All of us are ready to work with all energies to ensure their safe and dignified return to their homes and areas.
Our people have proved, in the exceptional circumstances of the past few years, a firm resolve to continue the process of building a modern and democratic Iraq, which we call upon all Iraqis to adhere to and strive to resolve our problems through more understanding and positive dialogue. In order to protect the political and security stability and raise the principle of citizenship and resolve all outstanding problems responsibly and impartially on the basis of the principles of the Constitution and abide by the laws in a manner that ensures the deepening of national unity and the actual progress towards the reconstruction of Iraq and the protection of water rights on the Strategic extent and strengthen its position in both the region and the world.