Friday, 13 April 2018 01:04 p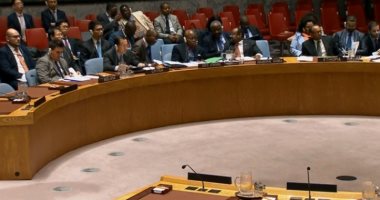 UN Security Council
The 15 members of the UN Security Council, from April 26 to May 2, will visit Burma, Bangladesh and Iraq, according to the United Nations .
The Security Council has been seeking for several months to organize a visit to Burma, where he fled 700 thousand Rohingya since August to neighboring Bangladesh, following military operations launched by the army and described by the United Nations as ethnic cleansing .
UN Secretary-General António Guterres is to appoint a special representative to resolve the crisis in Burma. Asked whether the ambassadors of the 15 countries would have the opportunity to visit Rakhine State, where the Burmese army is accused of atrocities against the Rohingya minority, a diplomatic source said, "It's very complicated. We'll have to fly over the area on a helicopter ."
Another diplomat pointed out that the objectives of the visit to Burma were to push towards improving the living conditions of the refugees, to deter human rights violations and to talk to the Burmese authorities about Kofi Annan's plan to give identity and rights to the Muslim Rohingya minority .
https://translate.googleusercontent.com/translate_c?depth=1&hl=en&rurl=translate.google.com&sl=ar&sp=nmt4&tl=en&u=https://www.youm7.com/story/2018/4/13/%25D8%25A3%25D8%25B9%25D8%25B6%25D8%25A7%25D8%25A1-%25D9%2585%25D8%25AC%25D9%2584%25D8%25B3-%25D8%25A7%25D9%2584%25D8%25A3%25D9%2585%25D9%2586-%25D8%25A7%25D9%2584%25D9%258015-%25D9%258A%25D9%2582%25D8%25B1%25D8%25B1%25D9%2588%25D9%2586-%25D8%25B2%25D9%258A%25D8%25A7%25D8%25B1%25D8%25A9-%25D8%25A8%25D9%2588%25D8%25B1%25D9%2585%25D8%25A7-%25D9%2588%25D8%25A8%25D9%2586%25D8%25AC%25D9%2584%25D8%25A7%25D8%25AF%25D9%258A%25D8%25B4-%25D9%2588%25D8%25A7%25D9%2584%25D8%25B9%25D8%25B1%25D8%25A7%25D9%2582-%25D9%2585%25D8%25A7%25D9%258A%25D9%2588/3741861&xid=17259,15700021,15700124,15700149,15700168,15700173,15700186,15700201&usg=ALkJrhjTq3MV4Kz1nVzX8QcHw9uld_K9Jg