News Code: 1442338 Category: Iran
2017/06/21 – 02:22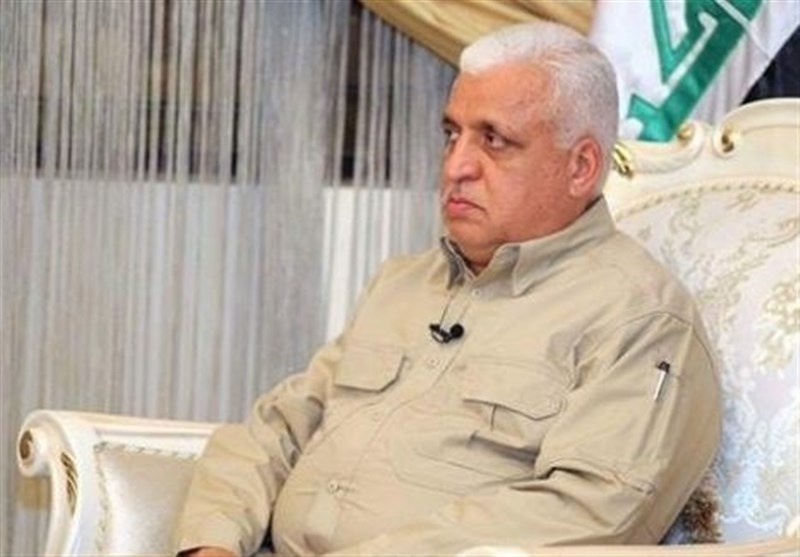 The Iraqi national security adviser Faleh al-Fayadh said that the Iraqi authorities at the gates of the announcement of the final victory in Mosul, indicating that the relationship with Iran is not comparable to Iraq's relationship with Saudi Arabia.
"The Iraqi authorities are on the verge of announcing the final victory in Mosul," said Faleh al-Fayyad, an Iraqi national security adviser in an interview with Al-Mayadin television channel. He said the Sunni component and the people of the occupied territories Those who advocated war were "very important."
Fayyad said that the work is done to enable the provinces in the future to manage themselves, he stressed that the presence of the Iraqi army has become a requirement for the children of all provinces.
On the popular crowd, the Iraqi official said it was "the best outcome of the political process in Iraq," and that the crowd "will be in the future where the political leadership and the interest of Iraq." It was agreed that the Iraqi army goes to Sinjar with the presence of Peshmerga there, according to Fayadh.
As for the future of the Kurdistan region, Fayad said, "I told Massoud Barzani that the referendum is a jump in the air." The conditions of internal Kurdistan and the regional conditions of Iraq "do not allow an adventure like the independence referendum of the region."
On the American presence in Iraq, al-Fayadh stressed that he will shrink in the next stage and that there will be no foreign military presence in Iraq in the future. He said that the statements by American officials that the survival of 5,000 US troops "are their business, but we will not accept that."
The Iraqi official confirmed the existence of a coordination room for joint Iraqi-Syrian military operations to counter terrorism. He added that conditions had "created us to deal with the Syrian government in a different way because it is fighting terrorism."
On the outcome of the Riyadh summit, al-Fayyad stressed that "we opposed it because it leads to the crisis and we said that it is not a proper approach," adding that Saudi Arabia "has a policy that raises sectarian issues." He added that Baghdad had declared its rejection of Qatar's blockade, "He said. Fayyad said that the Turkish-Qatari rapprochement "is not based on clear and declared principles, but it was agreed to support armed groups."
Fayyad said that the relationship with Iran "does not compare with our relationship with Saudi Arabia," and can not compare the relationship between Iraq and Turkey as it is between Iran and Iraq or between Iraq and Syria.
"Iran is fighting terrorism and we do not care to see others as long as it weakens the rhetoric," the national security adviser said, commenting on Iran's missile strikes against Da'as in Deir al-Zour.
Fayyad stressed that Baghdad is in the axis with Iran and Syria on the fight against terrorism, and that the size of the participants between his country and Iran "much greater than us and the United States."
On the visit of Iraqi Prime Minister Haidar al-Abadi to Saudi Arabia, Al-Fayadh pointed out that "it aims to change the unacceptable reality and improve the situation" and that the declared goal of Baghdad "to establish a good relationship with Saudi Arabia on the basis of our interests."
Source: Fields
/ is over /
http://translate.googleusercontent.com/translate_c?depth=1&hl=en&rurl=translate.google.com&sl=ar&sp=nmt4&tl=en&u=http://www.faceiraq.net/inews.php%3Fid%3D5690726&usg=ALkJrhgqBi5MSHafKAu0q0gMsa2ms2OFGw